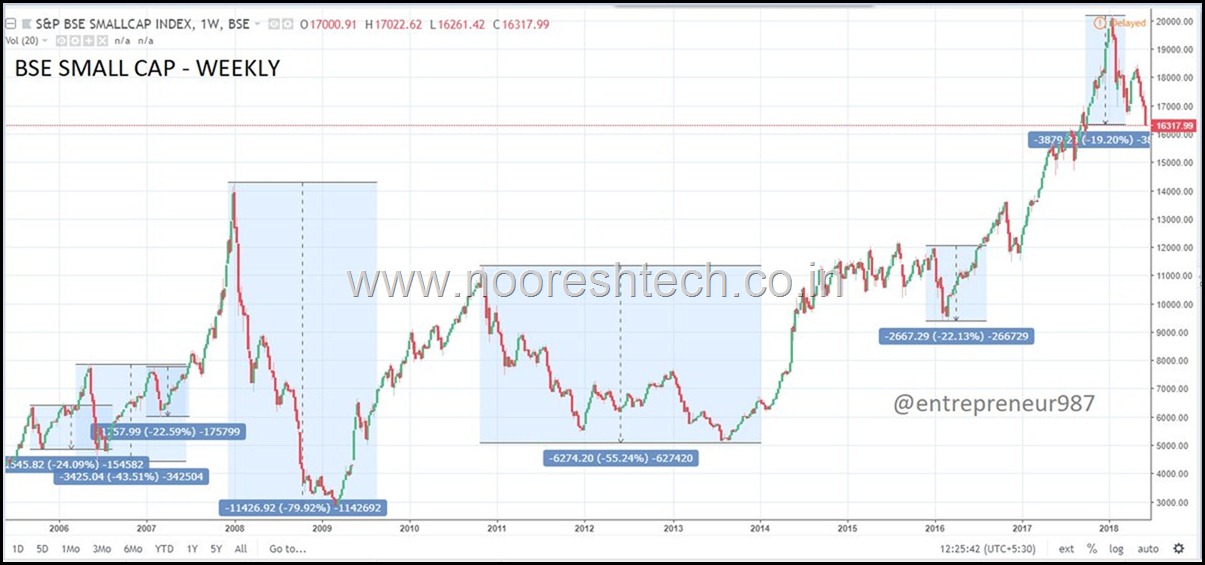 All major corrections (greater thn 20%) in d history of BSE SmallCap Index by Ankit Chaudhary
Sep 2005 = 24.09%
May 2006 = 43.51%
Jan 2007 = 22.59%
Jan 2008 = 79.92%
Nov 2010 /August 2013= 55.24%
Jan 2016 = 22.13%
*Jan 2018 = 19.20%
Investors can buy in a staggered manner Traders wait 4 a reversal patterns
This does not imply to buy all smallcaps but one has to be very selective. Do some research and go for companies with track record , Value, Decent Management etc or go through the Mutual Fund Route or an advisor  - The Agnostic Portfolio
Because Smallcaps can be Brutal if one is not Careful  and some of these companies never recover back.
The Smallcap Divergence in Nifty to Smallcap Indices is also suggesting a Bottoming out Scenario. But it takes time to bottom out.
For example this post in December 2017 - BSE Smallcap Index and Nifty/Sensex–Momentum Divergence–How long can it continue ?  It took 2-3 weeks for Smallcaps to top out.
This is the Nifty to Smallcap Divergence chart now – How long will it take ? Be selective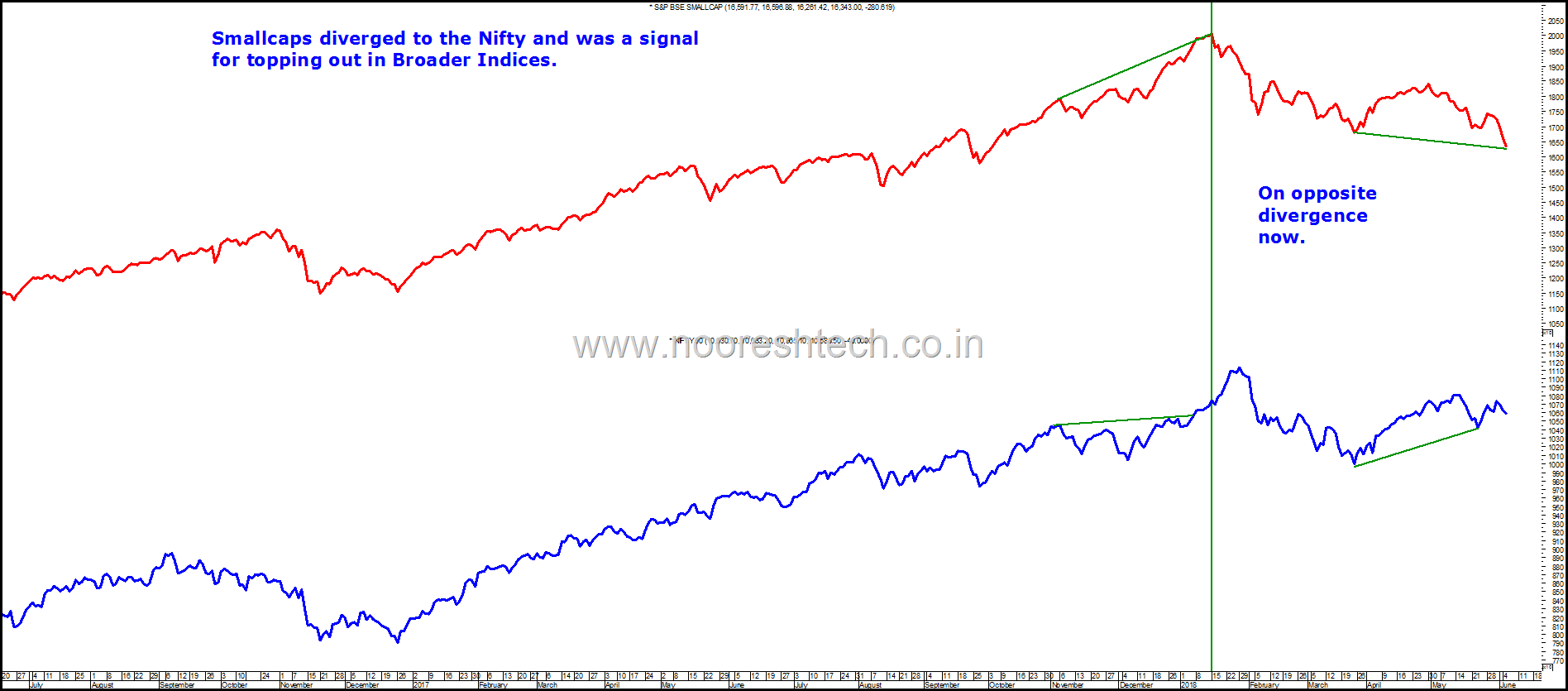 if you would like our advise – Subscribe to The Agnostic Portfolio
( The Portfolio is down 10% since the start on 15th April 2018 as of today)