IT Engineer by qualification
Blogger/Educator/SEBI Registered Research Analyst.
Writing actively on this blog for 17 years now
Guest Analyst - CNBC, ET Now, Bloomberg etc. Panelist - ET Now 
Full Time  - Trader/Investor/Trainer/Analyst ( SEBI Registered RA ) 
Conducted 300+  Technical Analysis Training Workshops ( 2 days ) across India with my mentor - N S Fidai. A lot more Online Sessions.
Pakaoed more than 5000 people in Seminars on Technical Analysis.
Try to pick turnaround/breakouts in Sensex/Nifty with a major focus on midcaps/smallcaps.
Detailed Interviews
Moneycontrol
Got  profiled by Shishir Asthana of Moneycontrol on my strategy of Trading/Investing.
The interview links. Its in 3 parts explains my journey in markets.
1)  How a software engineer traded his way to financial freedom
2)  Key learning from 2008 crisis was to cut down on my leverage: Nooresh Merani
3) It is not about selection but about allocation: Nooresh Merani 
1 hour podcast link shared below. It was a free-wheeling talk and not in any order.
https://soundcloud.com/nooresh-merani/podcast-with-moneycontrol-on-my-tradinginvesting-journey
2) Interview with Vivek Bajaj - Elearnmarkets 
3) Profiled on ET Markets -  This Mumbai techie found his calling in stock charts & discovered value too
https://economictimes.indiatimes.com/markets/stocks/news/this-mumbai-techie-found-his-calling-in-stock-charts-discovered-value-too/articleshow/68901847.cms
My evolution over the years
2004-2006
Doing trial and error with indicators/systems etc.
Lost a lot and in debts.
Learnt what not to do. Recovery of losses.
Started Analyse India with N S Fidai.
Details
Went to Mama – N S Fidai as when I had a vacation others had exams and mama had started looking at markets full-time.
Remember Mama and his friend discussing. BJP aaye ya Congress aaye Market ghirega.
In the next 2 weeks Black Monday 2004 happens with lower circuits.
Started trading and the initial trades made a lot of money but lost it all and had debts. A small absolute number today but when you have no earnings it was not a good number to look at. F&O !
Learnt what not to do over the next year.
Started Analyse India in 2006 with Mama.
Started writing on Orkut Communities, Moneycontrol Poweryourtrade forum, icharts etc in 2005-2006.
Orkut community was huge. Someone suggested to start a blog as got banned in one community for free recommendationsJ
Started a blog – nooreshtech.blogspot.com
2006-2007
Paid debts.
Got some trading capital from family/job.
Quit the IT job.
Made lot of money for clients. So high advisory income.
A fresh tryst with derivatives. 6x in 6 months.
Details
The capital was low but effort was pretty high.
Joined an IT co and luckily was on Bench.
Started writing a Blog almost daily or even 2 posts a day.
Travel from Versova to Vashi and back at night to write a post at 12 am and back up at 6. (Advantages of being an engineer and youth. Did not need much sleep.)
Quit the job in 6 months in January 2007.
Had accumulated enough money for 6 months of salary via Advisory, Training services of Analyse India.
Plan B was if nothing works – will do a MBA or CFA. ( I bought those Schweser Notes Xerox for some 1200 bucks is all I remember. Never went beyond EthicsJ )
The Momentum was great and technicals are the best way to run through a bull Market.
Although the capital was miniscule so my gains were pretty limited. But advisory clients made a lot of money.
Some interesting things that used to happen.
Generally people would make a payment and then call early in the morning and ask for services to start from today.
Two brothers subscribed differently even though sharing the same office. The fees was not much to bother (given the returns and momentum) for the opportunity miss if one of them misses to share the yahoo message or is delayed.
A client's son who is also now a client and a good friend. Very recently explained how his job as a 20 year old was to go to the cybercafé – take a printout of the blog for his dad, dad would use it to trade. Later both of them came for a training course.( have had a few such father-son combos as clients, students.)
Somebody paid for the whole batch of the course and sat with a friend. Another paid for a whole batch called us to a city and his broker, dealer and friends sat for the course. Some brokers would send their team members for the course and eventually attended themselves when they got time. Our course fee could have been equal to the salary.
Ankit Chaudhary - From mentoring him for a College Contest to having him in the team and family for last 10 years
A lot of relationships have still continued even after 15 years. Many are like family.
Mama also used to run a Sub Broking outfit. For a long period of time he would open a only BSE account for new clients so that they don't trade F&O.
Had a fresh tryst with F&O. Went from X to 7x return in 6 months. Was up maybe 1-2x on the P-Note lower circuit ( bought the dip in 4 mins, punching my own trades on the terminal for no margin issues.)
There was so many things happening between Jan 2007-Jan 2008. I ll need a book to write that 1 year.
2008
Royally screwed – 6x to 1.
Sat on cash did not do much post July 2008
Deployed 50% of cash at 10k and saw PF go down 20-30% in next few days with the Lehman Crash.
Advisory/Training slows down. Clients make their own mistakes.
Start 2009
Nothing to do. No trades.
Played Cricket/Football.
Even applied for a CFP course.
Eureka Moment of meeting some senior investors in February 2009. Investmentsupergrowth google group. Met a lot of hardworking long term investors.
Changed the perspective of looking at investing. Made many friends/mentors over the years.
Met a lot of investors/traders. Learning continued.
2009-2010
Picked the turnaround in April 2009.
By the time got exam date of CFP it was May 2009. Market in rocket mode. Did not pursue further.
Growth in advisory/training/trading.
2010 was a good year.
2011-2013
Got into a tie-up which did not work out well ended up being a consultant to the owners firm.
Tried a few things and luckily closed quicker before the things changed. (Broking, tie-ups, sales team). Consolidation.
Lots of ups and downs with pretty tough market conditions.
Got married J in 2012.
A big drawdown in 2013. Was a tough one.
End 2013-2014
Focused effort on trading with higher capital.
Strong growth in advisory/training also continuing the consulting.
More reading/ meeting people.
The best year – Due to bull market.
Finally Trading income – Much more important than every other revenue stream.
Consulting personally for a few clients was also a game changer in terms of revenue.
2015-2018
Although 2016 was a flat year in the index but was the best alpha for us ever thanks to Textiles Chemicals.
Got defensive before the dip in 2016. https://nooreshtech.co.in/2016/01/multibaggers-google-trends-crosses-2007-highs.html
Picked the bottom of Feb 2016. Have a video of a presentation done exactly around the time - https://youtu.be/ufHJyDwk4qw
Increased cash going into demonetization thanks to the BSE Smallcap Divergence.
Major focus on investing for long term and trading on Techno Funda.
Some early finds - Aarti Inds, Garware Wall Ropes, Bharat Rasayan ( In hindsight sold early.)
Good growth in almost everything what we were doing.
2018-2020
Did get defensive on time but jumped in too early.
2018-2019 was a tough year. Made the worst possible switches in the portfolio.
Tough year for Advisory. Did not take renewal fees given the bad performance and market conditions.
Things started turning around in end of 2019 and was positioned well on the portfolio with good switches.
Pandemic hits in 2020. The portfolio worst placed for a pandemic. Double bad luck.
Instead of sulking we wrote a super post on the day of the bottom 24th March 2020 https://nooreshtech.co.in/2020/03/equity-never-been-so-bad-so-quick-what-next.html & a few more in those times.
The pandemic was a tough period for all. Lets hope none of our next generations don't see a period like that.
2020-2022
But the market is kind when it turns around just like in 2009/2014 it gives u chances to cover up your mistakes.
Turned extremely bullish and been riding up on Leverage all through till end of 2021.
Launched an Online Video Course Finally and also Analyse with Me sessions.
Shifted to Research Analyst and now we have quite a few products and will keep focusing on it.
Hope to start physical sessions soon.
Expecting Roaring 20s again. Time to buckle up and work harder.
THE ONLY AIM – BE ABLE TO DO WHAT I LIKE
Follow me :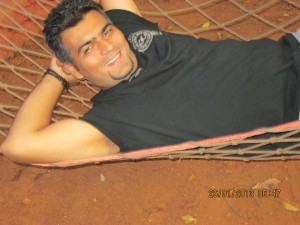 Nooresh Merani
Cell: +91-9819225396
e-mail:  nooreshtech@analyseindia.com
IF YOU HAVE ANY QUERIES CAN MAIL ME