IT Engineer by qualification
Blogger/Educator/SEBI Registered Research Analyst.
Writing actively on this blog for 17 years now
   Guest Analyst - CNBC, ET Now, Bloomberg etc. Panelist - ET Now 
Full Time  - Trader/Investor/Trainer/Analyst ( SEBI Registered RA ) 
Conducted 300+  Technical Analysis Training Workshops ( 2 days ) across India with my mentor - N S Fidai. A lot more Online Sessions.
Pakaoed more than 5000 people in Seminars on Technical Analysis.
Try to pick turnaround/breakouts in Sensex/Nifty with a major focus on midcaps/smallcaps.
Detailed Interviews
MONEYCONTROL
Recently got profiled by Shishir Asthana of Moneycontrol on my strategy of Trading/Investing.
The interview links. Its in 3 parts explains my journey in markets.
2)   Key learning from 2008 crisis was to cut down on my leverage: Nooresh Merani
"2007 was a breeze and that is when I made my capital. Apart from one foolish mistake, which I did, influenced by someone, the run was good, he said."
3) It is not about selection but about allocation: Nooresh Merani 
"Your returns are going to be defined by cash allocation or equity allocation. Second is the sectoral allocation"
It was great interacting with Shishir who was patient enough to listen to my ramblings If you are interested in the same can go through the
1 hour podcast link shared below. It was a free-wheeling talk and not in any order.
https://soundcloud.com/nooresh-merani/podcast-with-moneycontrol-on-my-tradinginvesting-journey
2) Interview with Vivek Bajaj - Elearnmarkets 
3) Profiled on ET Markets -  This Mumbai techie found his calling in stock charts & discovered value too
Follow me :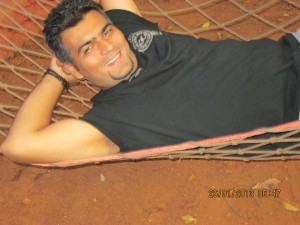 Nooresh Merani
Cell: +91-9819225396
e-mail:  nooreshtech@analyseindia.com
Twitter – https://twitter.com/nooreshtech
Facebook – https://www.facebook.com/nooreshtech
IF YOU HAVE ANY QUERIES CAN MAIL ME