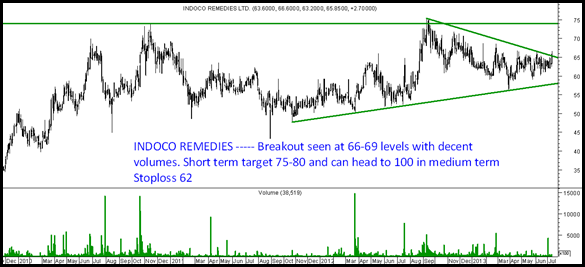 Indoco Remedies ---- A nice breakout on short term charts above 66-69.
In the near term it can test the tops of 75.
A longer term breakout seems to be on cards above 75 which can even take it to 100.
Good volumes over the last 3 days.
Given the huge rise in pharma stocks this can be an interesting buy on dips.
Disclosure: Recommended to clients at 67-68.5 with targets of 75-80 yesterday.