Piramal healthcare --- cash for free. good play for investors.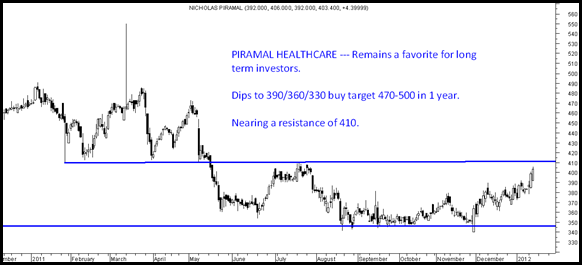 indus ind bank --- highly overbought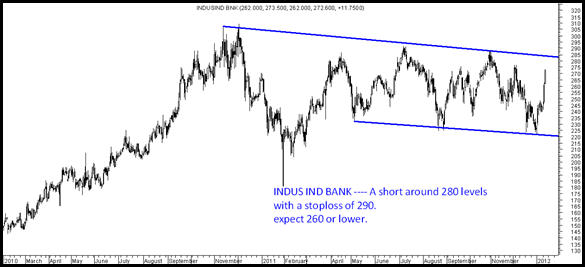 sesa goa --- time for some quick moves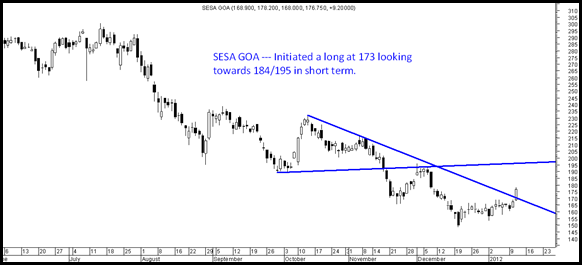 ITC got stopped out the other sample trades mentioned did good. At one point of time till today morning we had 10-15 longs open 😛 now cut it down. Make hay when the sun shines :). Although majority of the market seems to be going for shorts they seem to have missed a good opportunity. Example Hindalco 118 to 130 is 10%, Larsen from 1000 to 1150 is 12-15 % ! just some of the trades taken 
Had clearly mentioned exactly a week back at 4650 levels on January 3rd 2012 that Nifty is setting up for a short term rally is the Bearish consensus had become very high. Also the technical reasons were specified in this post —  Short Term Rally
People can also start following me on https://twitter.com/nooreshtech for some snippets.
Also for all the readers this scheme — https://nooreshtech.co.in/2012/01/master-blaster-a-new-year-gift-for-all-our-readers.html  will not last for long. ( there was some linking problem which is now rectified )
Happy Investing,
Nooresh Merani