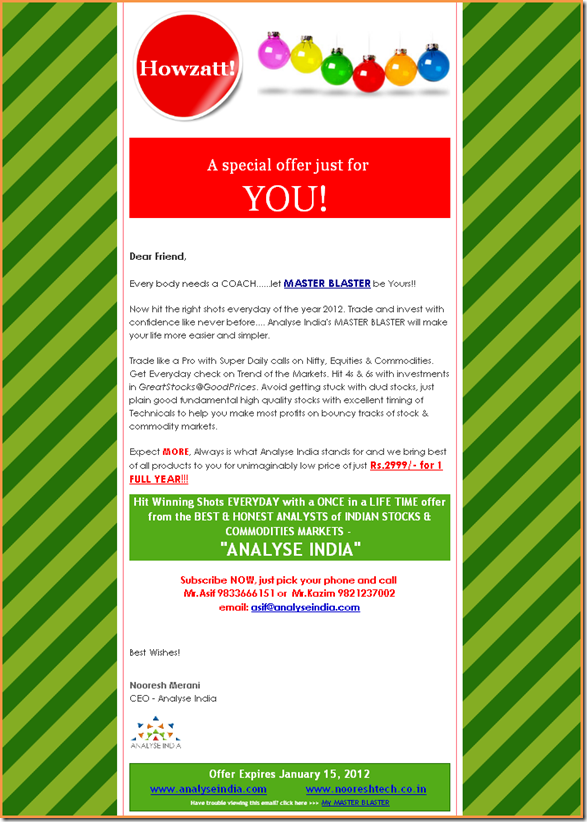 The registrations close on 15th January 2012.
TO SUBSCRIBE CLICK the LINK below FOR PAYMENT DETAILS AND MORE –
Also i take this opportunity to wish A VERY VERY Happy New Year to all our readers and thank each and everyone for your support,appreciation,criticisms and affection over the last 6-7 years ( some might be following us from the time of orkut,blogspot).
We will keep doing our level best to add value ( apart from some monetary gains) 
  to every minute you spend on this website.
Happy Investing,
Nooresh Merani
Analyse India