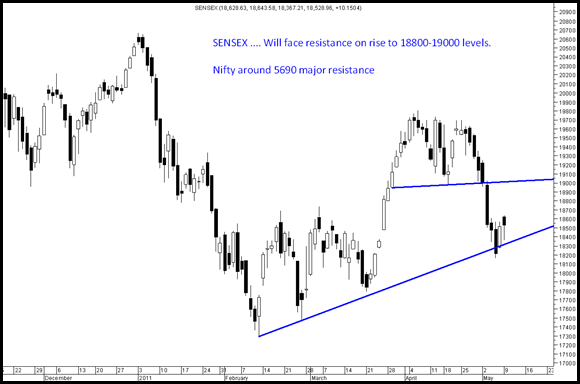 Sensex Technical View:
In our earlier post had mentioned that if Sensex holds above 18200 on thursday and friday then it could lead to a bounce back.
On the upside now 18800-19000 remains an important resistance.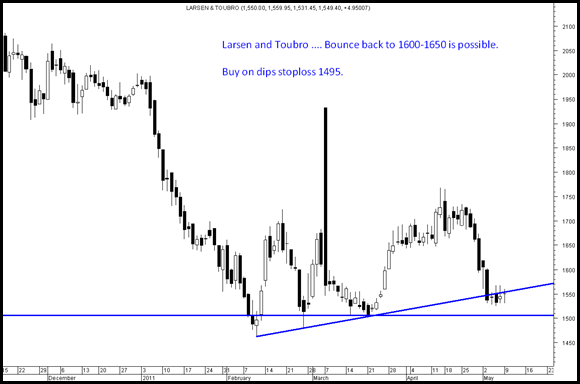 LNT looks a possible bounce back candidate to 1600-1650. Can buy on dips with a stoploss of 1495.
Future Ventures the new issue is now trading at 10-12% lower then ipo price. It will get interesting if goes to 6-7 rs.
Smartlink an interesting idea was discussed at 70 levels has jumped to 87 seems company may announce dividend or future plans.
Tata Steel can also be a bounce back candidate with triple bottoms around the zone of 580. Can give a movbe to 600-615 in short term.
We discussed a lot of technical topics as well as the possibilities on Sensex , Commodities and stock specific ideas in the webinar on Sunday.
Those who could not attend can download from the below link
https://www.4shared.com/file/aWFluNDS/634404205234271250.html

Regards,
Nooresh