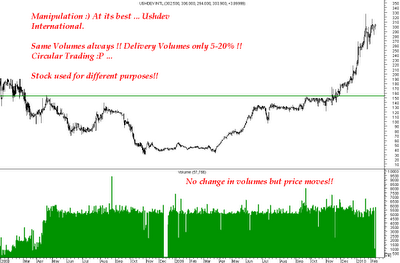 Ushdev International:
The fundamentals of the company look ok but what hit me was that the daily traded volumes of the company were the same irrespective of the price moves.
The stock as such is unknown in the market and the delivery volumes are only 5-20 %. Thats surprising that majority of the trades in the day are intra-day.
People would attribute this to black ka white and circular trading 🙂
Regards,
Nooresh
09819225396