Bank Nifty is an index that represents the performance of the banking sector in India.
This is what the structure of the Bank Nifty chart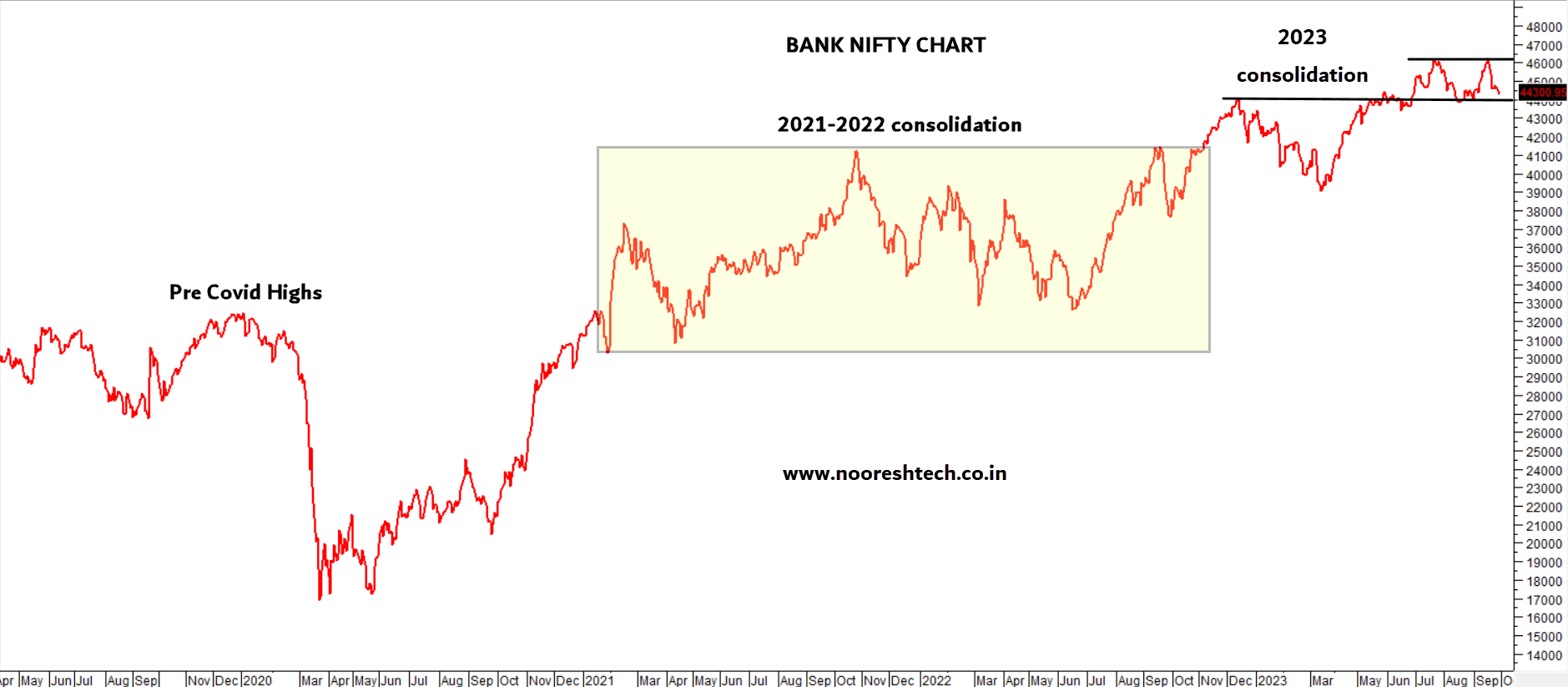 .
Now, let's break down the Bank Nifty with a focus on the assigned weights in the index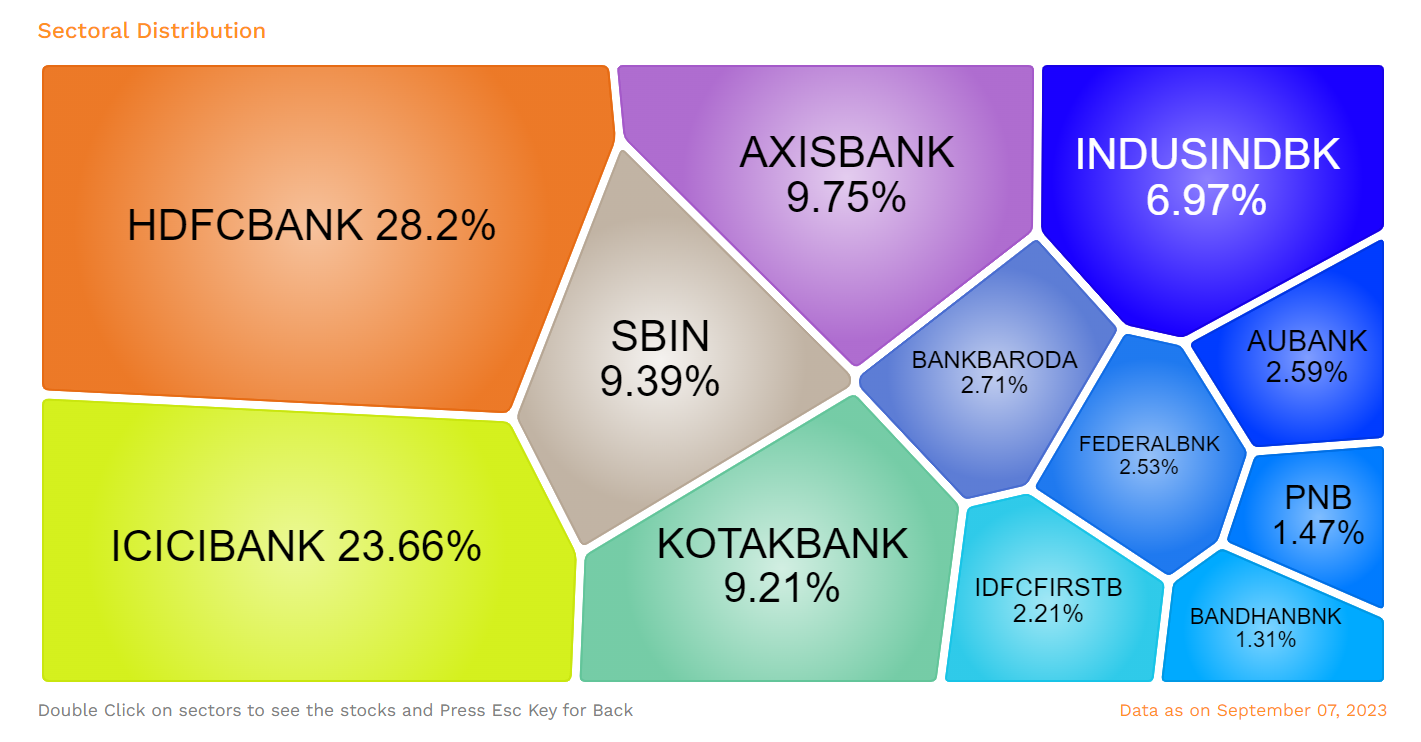 .
Heavyweights but laggards: HDFC Bank and Kotak Bank make up a significant chunk, around 41%, of the Bank Nifty. Despite being heavyweights, they are not leading the pack right now.
Heavyweights doing decently: ICICI Bank, Axis Bank, SBI, and Indusind Bank collectively account for about 77% of the Bank Nifty. These heavyweights are holding their ground and performing reasonably well.
Small weights outperforming: Bank of Baroda, Federal Bank, IDFC First Bank, and PNB together contribute about 92% to the Bank Nifty. Despite being smaller in terms of weight, they are performing well.
Small weights lagging behind: On the smaller side, we have AU Small Finance Bank and Bandhan Bank, making up approximately 9% of the Bank Nifty.
Equiweight Charts - Analyzing equi-weighted charts of Bank Nifty constituents can provide valuable insights into the overall trend. Equi-weighted charts give each component an equal weight, which can help us see how the entire index would perform if all stocks were given the same importance.
Now, let's make things even clearer by looking at some equi-weight charts of these Bank Nifty constituents:
Chart 1 – HDFC and Kotak (The Laggards): These two giants together hold 37.41% of Bank Nifty and are currently in consolidation mode.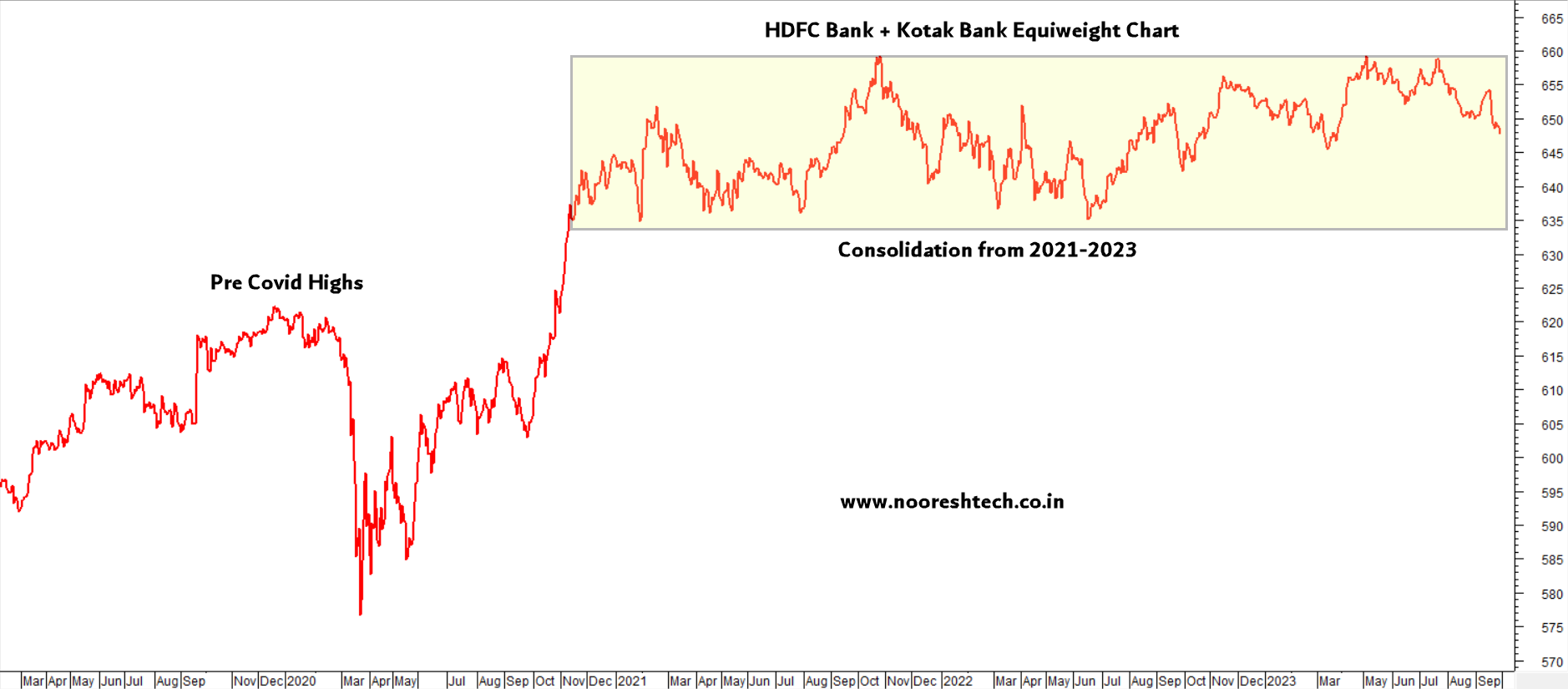 Chart 2 – ICICI + Axis + Indusind + SBI: This group, accounting for 49.77% of Bank Nifty, is showing a gradual upward movement.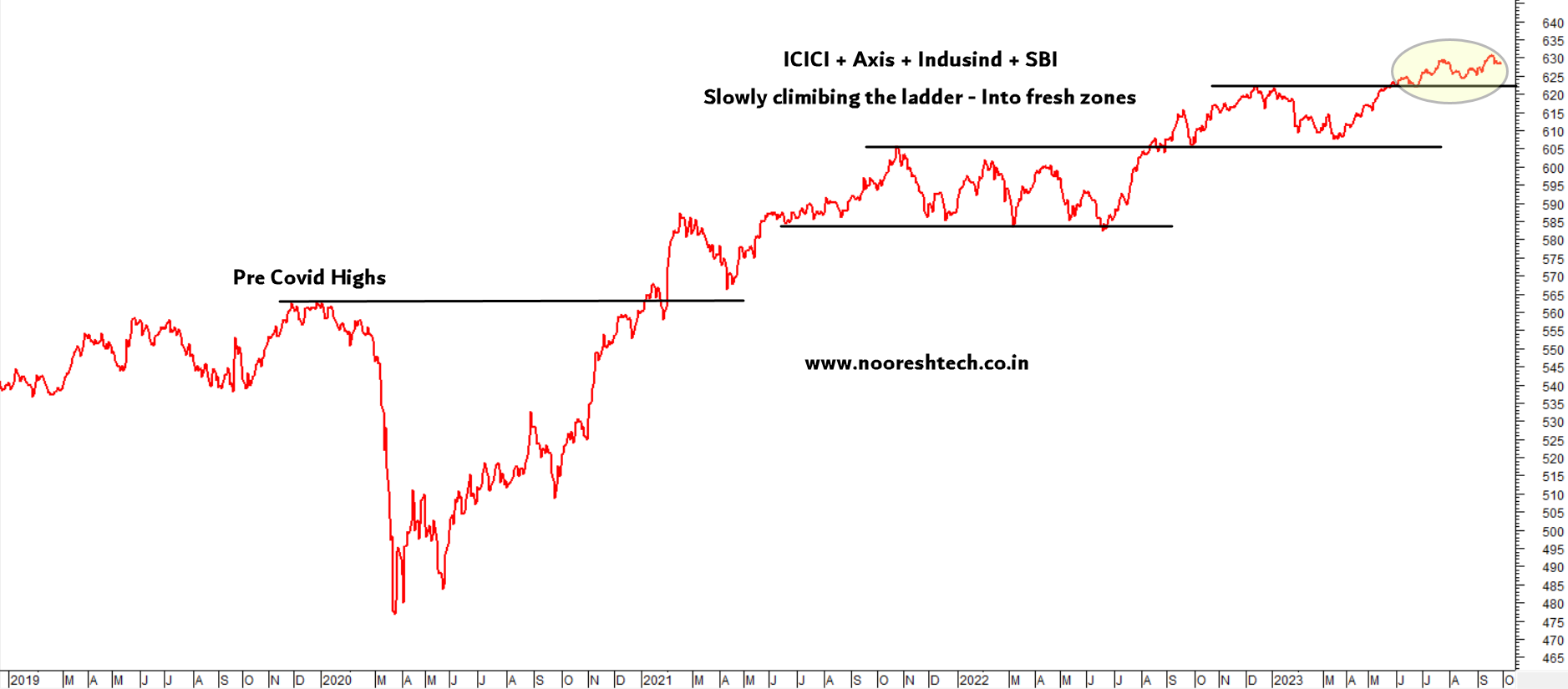 Chart 3 – Bank of Baroda + Federal Bank + IDFC First Bank + PNB: This bunch, with 8.92% of Bank Nifty weight, is clearly outperforming the rest.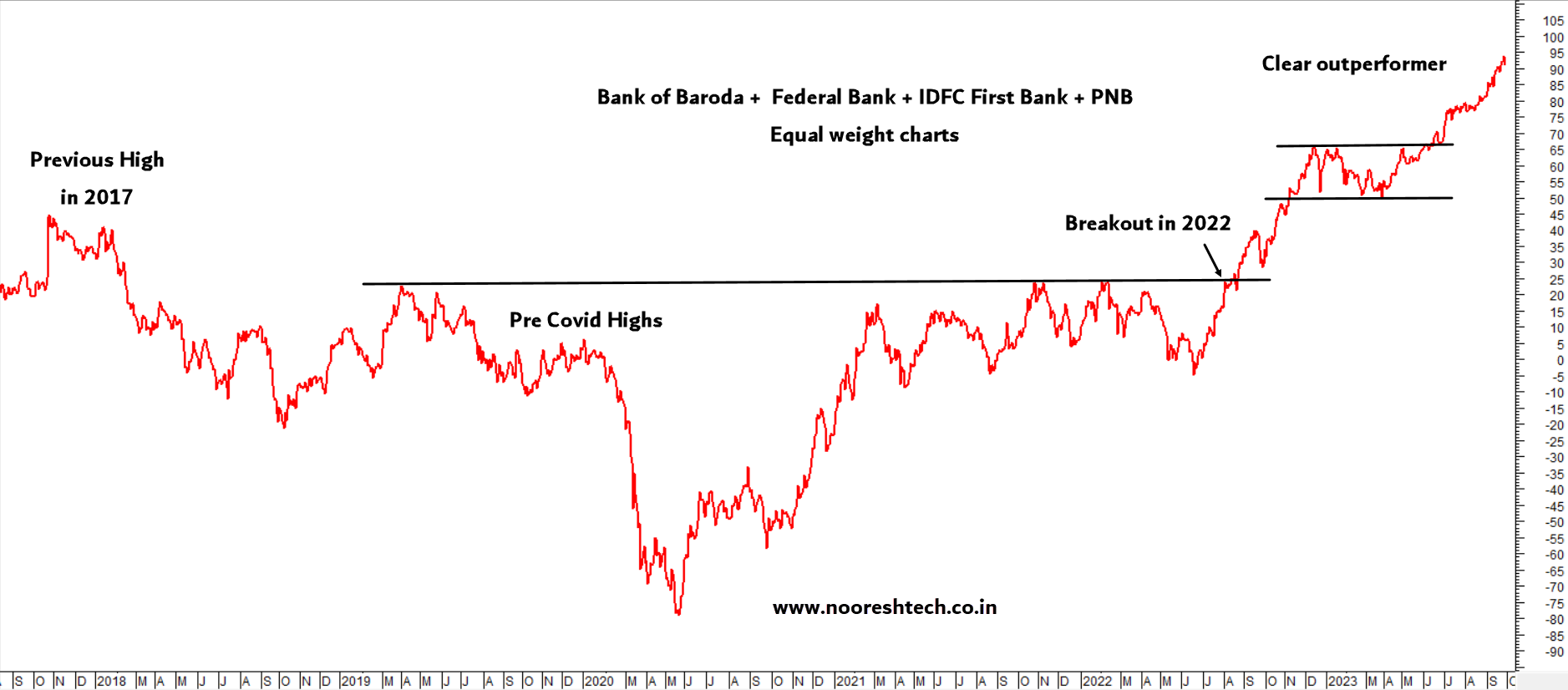 Chart 4 – Aubank + Bandhan: These two are struggling, making up 3.9% of Bank Nifty and clearly underperforming.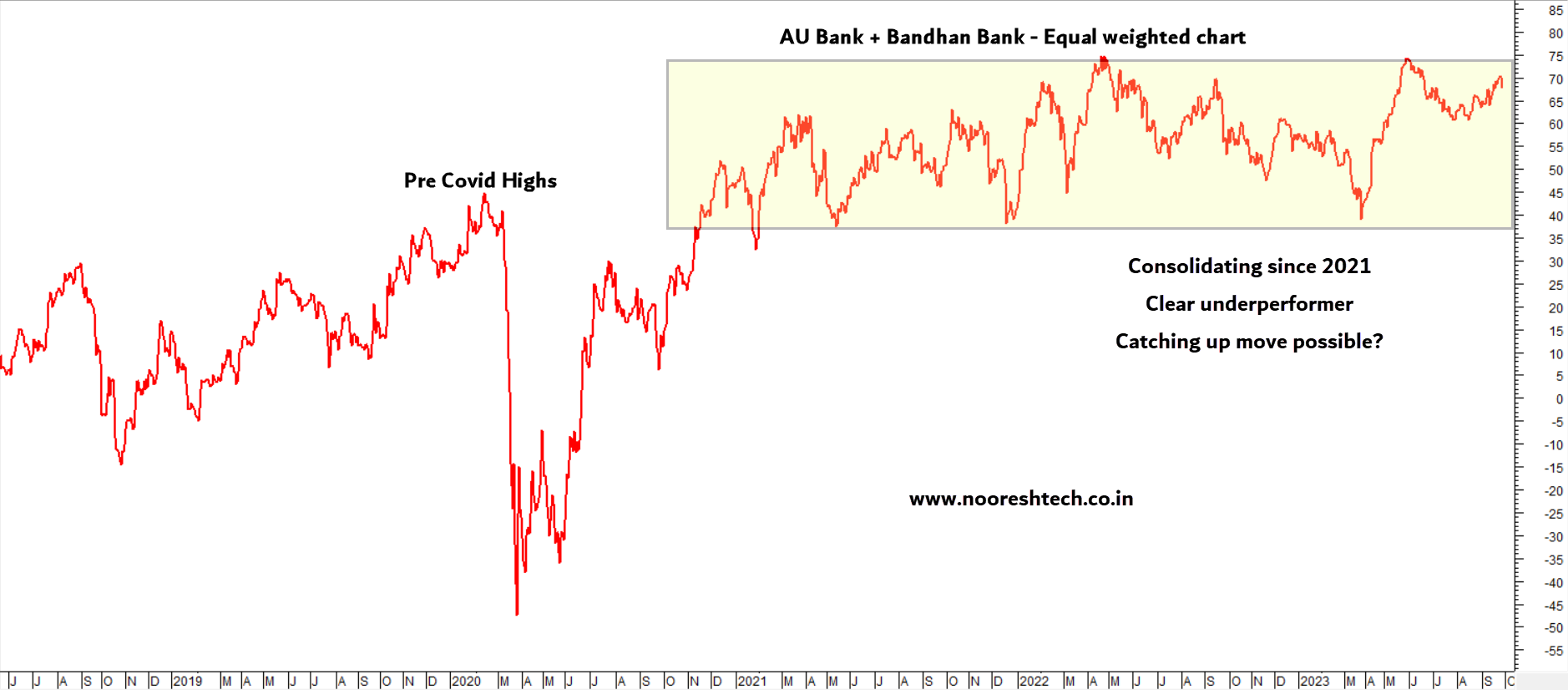 Looking at these charts, we can see that the top 37% and bottom 4% aren't performing as expected.
However, the middle 60% of the weights are doing reasonably well
But wait, there's more!
Let's remove HDFC Bank and Kotak Bank from the equation and take a fresh look at equi-weight chart of Bank Nifty constituents.
This will give us a better picture of the general trend in the banking sector.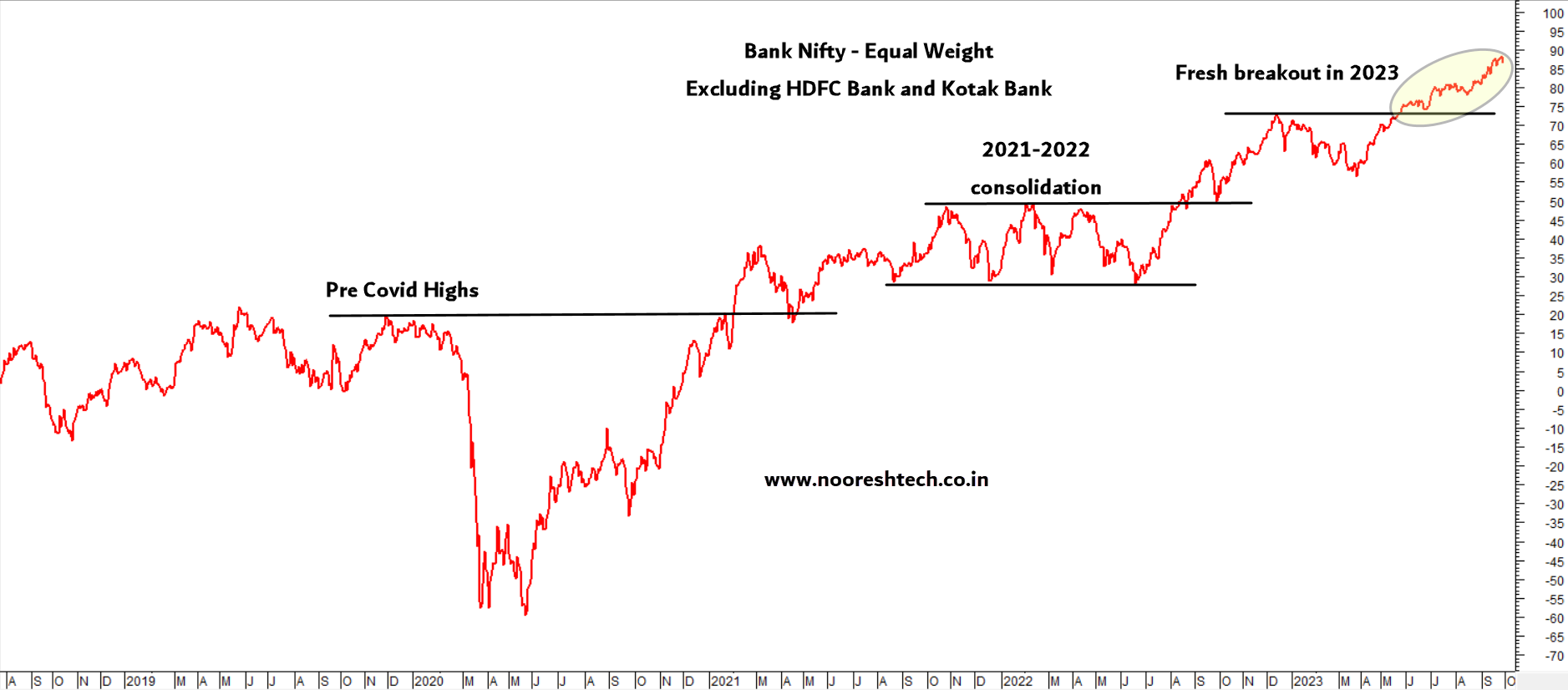 .
In conclusion,
HDFC Bank and Kotak Mahindra Bank are sideways and not trending.
Axis Bank, Indusind, ICICI Bank and SBI are 2-5% from 52 week highs and All-time highs. They should be on radar for a breakout going forward.
When you break things down and look closely at the individual components, you get a clearer and less biased view of what's happening in the Bank Nifty !!
Keep analyzing, stay informed, and happy investing!
-----------------------------------------------------------------------------------------------------------------
Technical Analysis Course - 28th and 29th October 2023 - Mumbai
Revamping it in two parts.
Part 1 - The Basics to be done via Online Course Recordings
Part 2 - Advanced Topics and a lot of Q&A in Physical Session in Mumbai.
Full details here -