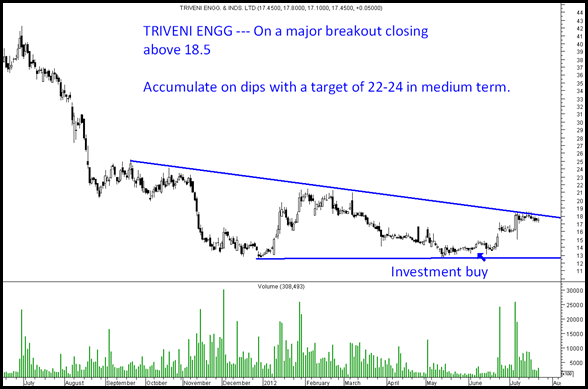 TRIVENI ENGINEERING --- One of our top favorites in the sugar sector seems to be setting up for a major breakout. Accumulate at 17-19 with a target price of 24 in medium term. Very large volumes seen recently gives more comfort.
Earlier discussed here - https://nooreshtech.co.in/2012/07/nifty-ping-pong-between-5270-5380-or-a-dip-to-5190-5160.html 
Disclosure : Recommended buy at 13-14 rs in ANALYSE WEALTHWYSE product as a 1-2 year investment.