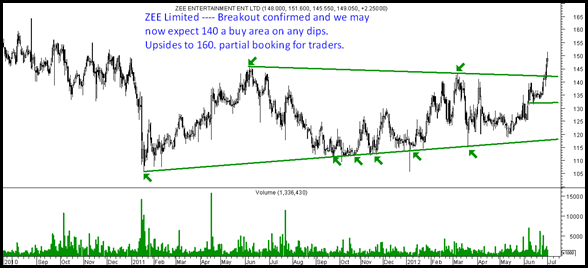 -> Had posted about ZEE a few days back as a trade above 140-141 for a target price of 160 and stoploss of 133 – Link here.
-> After the first move stock may re-test the breakout levels which becomes a fresh entry point with upside target of 160. Traders can look to book partial profits at 150-155 levels.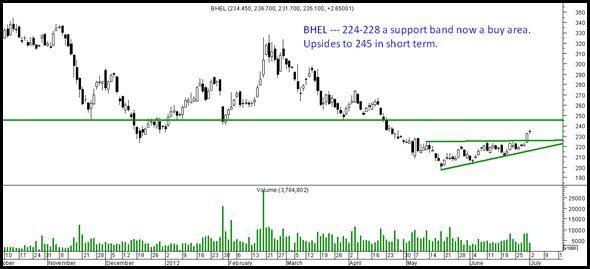 ->   Have been recommending BHEL as an investment and trading pick at 200-210 levels and again at 220 levels for quite many days now. Even in all my CNBC bullseye and Super Six.
- > A breakout above 225 confirms a minimum target projection of 245. Longer term it would be much higher and even 300 + . Link here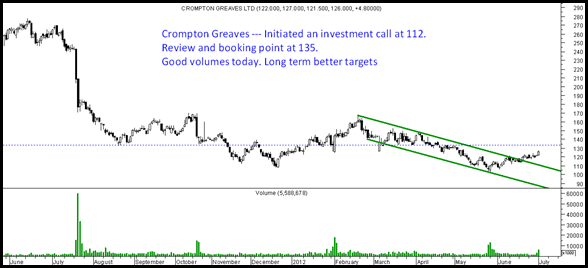 - > The confirmation of breakout and slow move has been tiring in the stock but has silently moved from 112 to 125 levels.
- > Yesterdays volumes and price breakout puts the review point now to 135 for investors. Traders can now look towards 120 as an entry point and partial booking at 130 levels.
Disclosure: May have a direct or indirect exposures through advisory to clients so there is an obvious bias. Disclaimer
Happy Trading,
Nooresh Merani