Although this post may be of zero interest but while looking at global indices and stocks came across some seriously bullish charts.
Lets look at them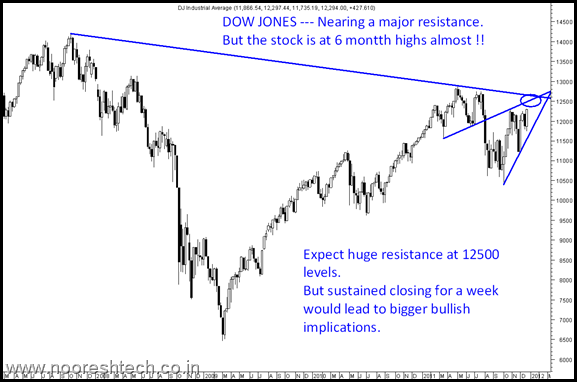 Dow Jones Weekly ---- Its reaching a crucial resistance zone of 12500. Although one may even take it as a rising wedge but sustained closing above 12500 for a week will open very big bullish implications.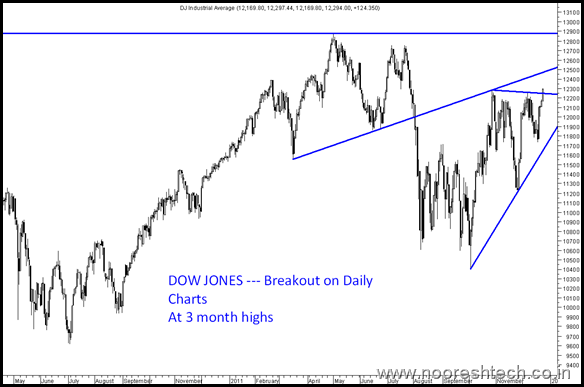 Dow Jones Daily Charts ----At 3 month highs amidst gloom !!
But a move to 12500 and then 12800 seems probable
Now some large caps from the Dow 30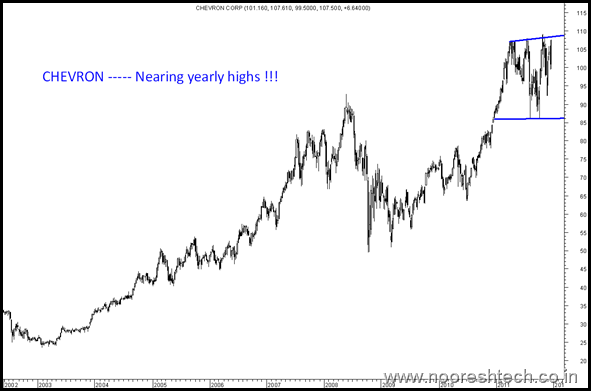 Chevron --- Near yearly highs and on verge of breakout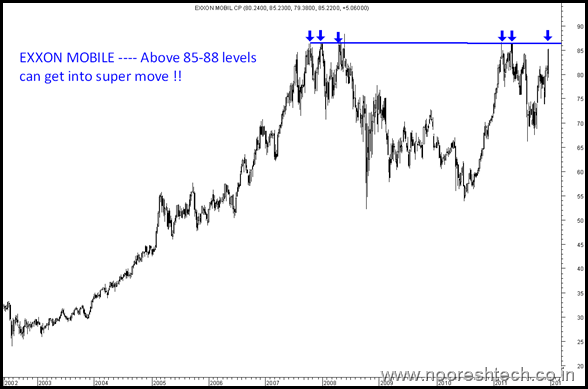 Exxon can get into a huge move if it starts closing above 85-88  Big Inverted Head and Shoulders !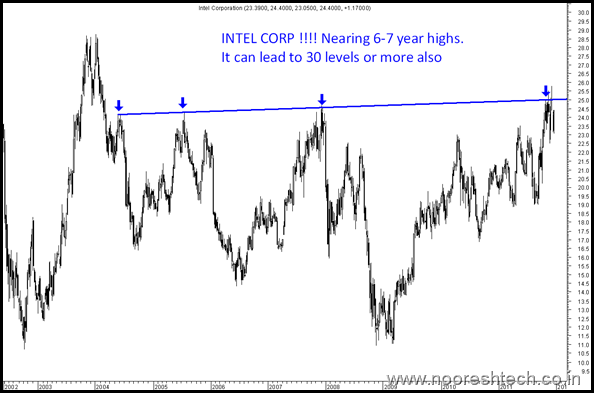 Intel --- This is a favorite of one of my techie friend based in US. Now the stock is at 6-7 year highs. Sustaining 25-25.5 can lead to 30 + !.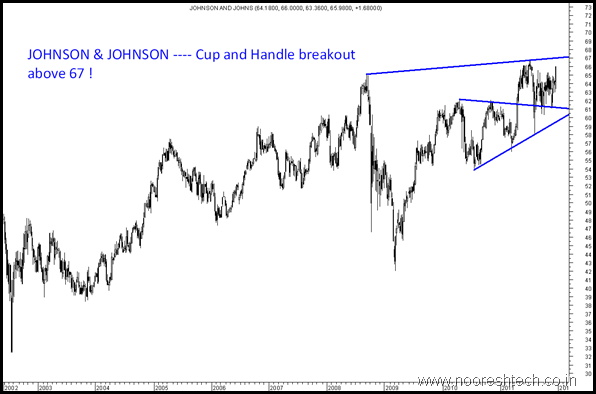 Johnson & Johnson --- A good cup and handle
Procter & Gamble ---- Now this stock is closer to 2008 highs and already 5-6 times. Above 67 we can see a quick jump.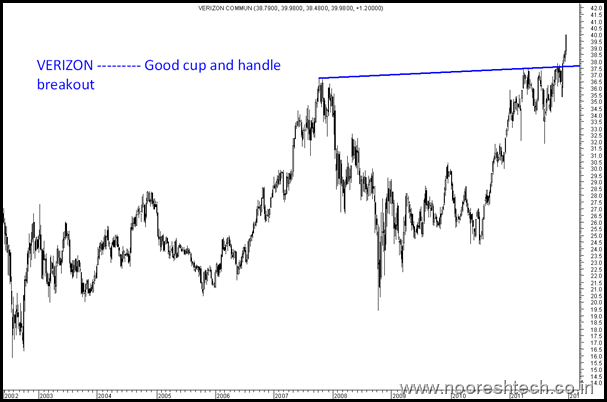 Verizon ----- Now thats a clean cup and handle breakout !!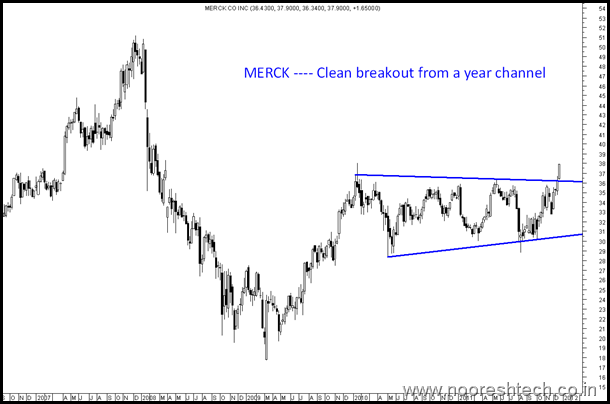 MERCK --- Another clean breakout. A good 10-15% jump still left.
Now a final look at S&P 500 and S & P 500 Vix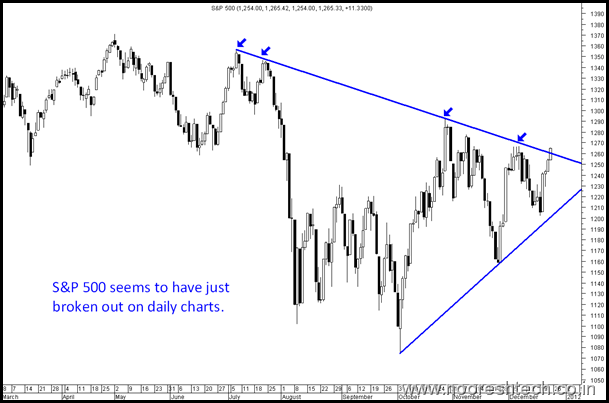 S&P 500 ------ A fresh breakout on daily charts !!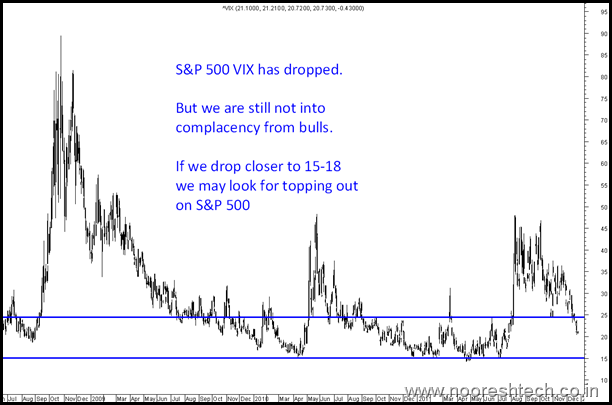 We had looked into this S&P 500 VIX in our post about Fear hit a 10 year high around the world.
The VIX has tapered down but we are still not in complacency from bulls. So we will review this only if we go to 15-18 levels.
Well this may not impact Indian Markets but at least there are no shocks from the Global market expected. The view remains to stick to quality stocks and right now have set sights on LnT and BHEL to be looked into in large caps.
Btw Smartlink has tocuhed 52 levels up 20 % from 42. Maintain my long term hold on the stock. NESCO is a good bet at current levels keep on accumulate. Do your own research.
Happy Investing,
Nooresh Merani