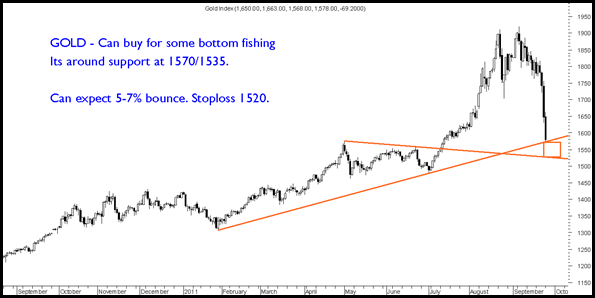 Gold Technical View :
Look for some bottom fishing at current levels of 1570 and 25600( MCX next month ) or buy Gold ETFs be ready to see another 2% cut in bad conditions.
We expect a good bounce of 5-7% from current levels. Stoploss 1520 $. Can move to 1610/1650.
WE HAD WARNED ABOUT A 15-20% correction IN GOLD PRICE AROUND 10 days and can see 1600 dollars and the current move in gold is similar to what happened to Silver from 50 dollars !!!
Check the link below
https://nooreshtech.co.in/2011/09/gold-possible-top-out-on-long-term-charts.html
Regards,
Nooresh