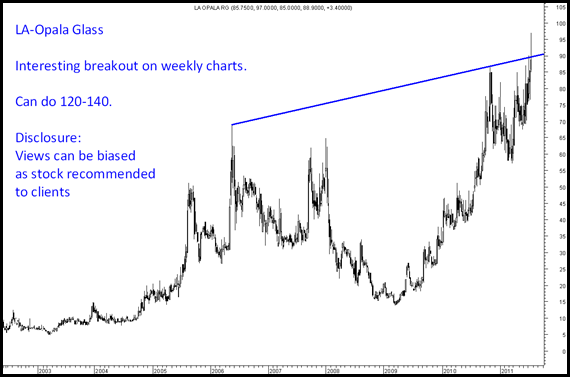 The stock has given a huge breakout on weekly charts and can do 120-140 in the short to medium term.
Being a low volumes stock one should take care.
My views can be biased as recommended to clients.
TECHNICAL ANALYSIS TRAINING SESSION
MUMBAI ------------- JULY 30 –31
We are planning an online training program on TECHNICAL ANALYSIS in August 1st week----- It would be limited seats and special offers as its the first online training.
For more details and to confirm your participation speak to Asif 09833666151 Kazim 09821237002
Cheers,
Nooresh