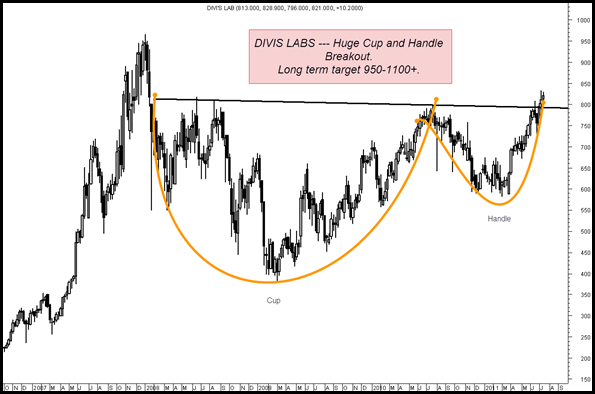 Divis Labs -
Have been consistently recommending the stocks to our clients since 670 and even added more at 805-815 for medium to long term.
In the short term we can expect a target of 850-900 but it remains a good pick for long term.
Had earlier discussed as a buy on every dip with a target price of 800 which is done - https://nooreshtech.co.in/2011/05/rbi-will-raise-rates-sensex-18700-or-lower-an-entry-point.html
Investors can still continue to buy on any dips to 820 or lower with long term view.
Also stocks like Atul Limited look good for 235 in short term but can also do much higher in the long run.
Cheers,
Nooresh