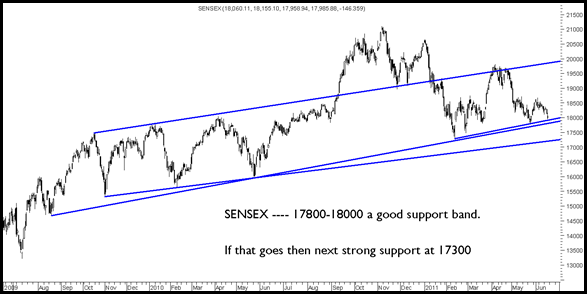 Sensex Technical View -
The markets after staging a good come back from 17800 levels are back to testing it.
The supports for near term are placed at 17800-18000 levels and on the downside to 17300 levels.
Although this may look like a head and shoulders with deeper targets but a string of supports at 17300 will reduce the downsides if it breaks 17800.
Another intriguing observation is the resilience in the midcaps/smallcaps and broader segment which have not declined in the current dip.
Quite a lot of indices have not come to recent lows. One of the reasons could be the drop in Reliance Inds and some more large caps.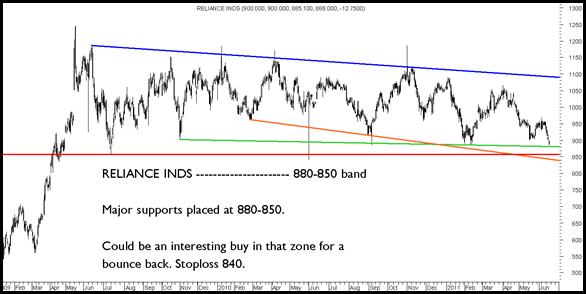 Reliance Inds --
One of the stocks which consistently has tested breakdown and breakout levels but has ended up going no where earlier the range was 900-1100 which has now got shifted to 880-1070.
Now it seems the range may now shift to 850-1020. So one may look for a bounce back trade by buying around 850-880 in small parts with a stoploss of 840. Bounce back could come till 920/950 levels also.
The rangebound move of Reliance would continue to impact Index moves.
Certain other stocks which are negatively placed on the index – IT stocks have seen their first hint of selling. Only pocket of strength seems to be TCS till it holds 1130-1150.
WIPRO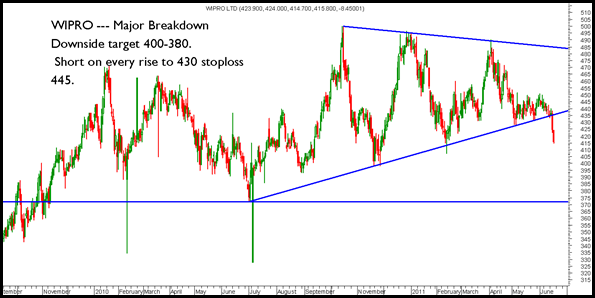 HCL TECH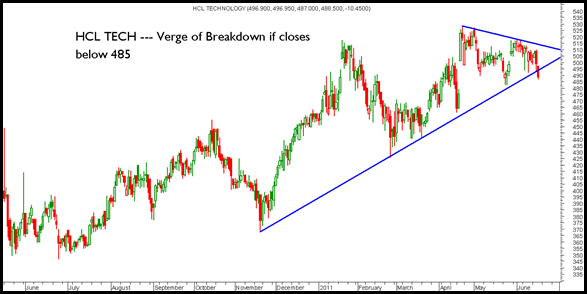 Some positively placed
HUL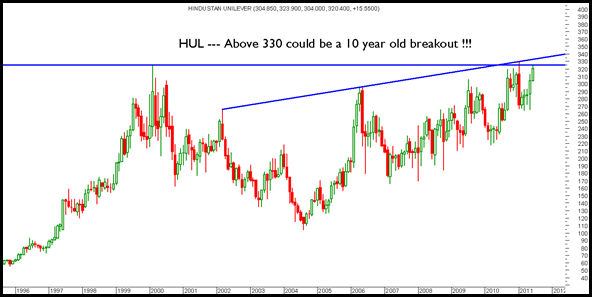 ITC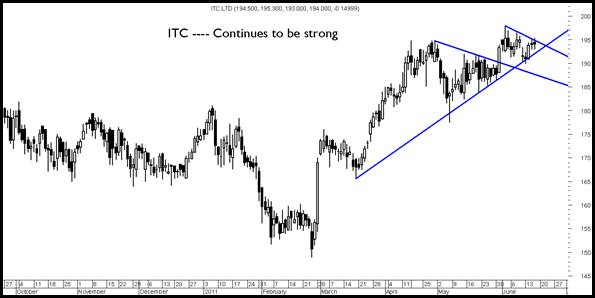 One trade which has worked out smartly for now which was also tracked by one of our blog readers -
ENIL – Entertainment Network India Limited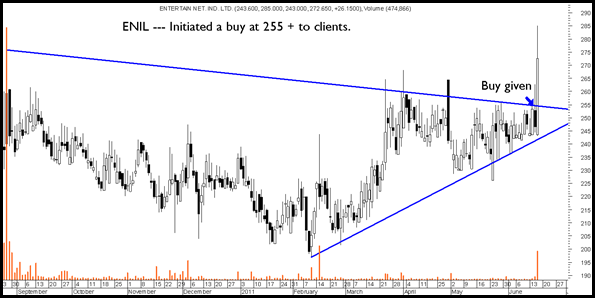 Regards,
Nooresh