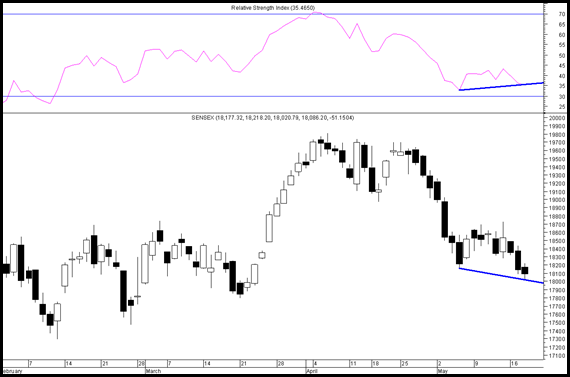 Sensex Technical View:
This may not be a great indicator to decide trades but currently it is showing positive divergence which indicates the current drop below 18160 does not have the strength so one may be careful with taking shorts.
Although holding above 18000 can give a spike up of 100-300 points on the upside.
The trend remains down for short term but there is no strength. Its better to be on sidelines then to take any action.
RELIANCE INDS --- The next big move for the index will be decided by this heavyweight.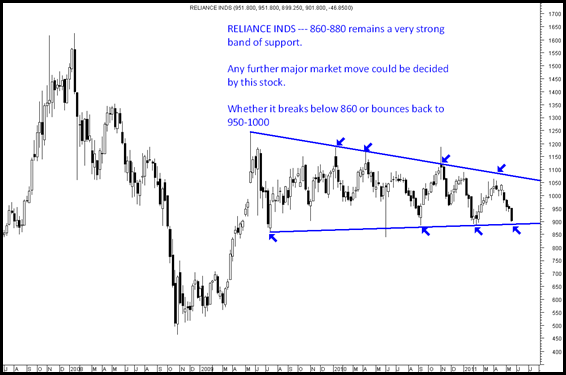 RELIANCE INDS --- 860-880 remains a very strong
band of support.
Any further major market move could be decided
by this stock.
Whether it breaks below 860 or bounces back to
950-1000
Stocks to Watchout for :
There is no consistent trend in the market so we would prefer to avoid much of trades. Example – Orchid Chemicals was on a verge of breakout but ended up at 280 levels down 10%. Got a stoploss hit on short term trade at 308 for entry at 315.
So in current scenario the hit ratio for short or long trades is same as there is hardly any big move. So its a good time to sit back and study quality stocks or increase knowledge:)
Regards,
Nooresh