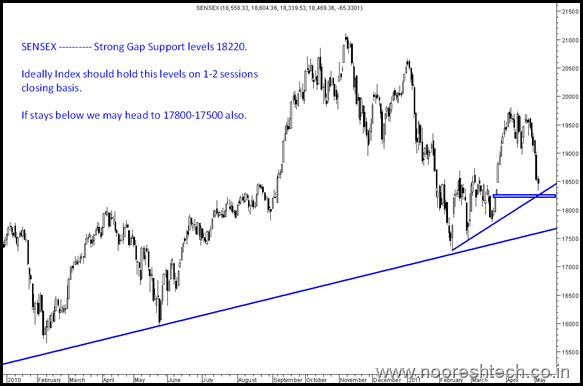 Sensex major gap was done at 18220 which is now filled.
Expect markets to hold 18200 if it doesnt over the current and next session it may head to 17800-17500 also in worst case.
Investors may now look to deploy cash slowly at every dip. We had earlier taken an exit and stuck on cash in investments at break of 19900/19100.
One should go staggered over the next 2 mths May-June on SIP basis which is on time then on price. The guesstimate is we may see better days from June. Do not over leverage but buy in a staggered manner.
Regards,
Nooresh