Strong Technical Picks for Short Term : Mudra LifeStyles
Disclosure: Recommended in QuickGains Premium Service at 52-53 today !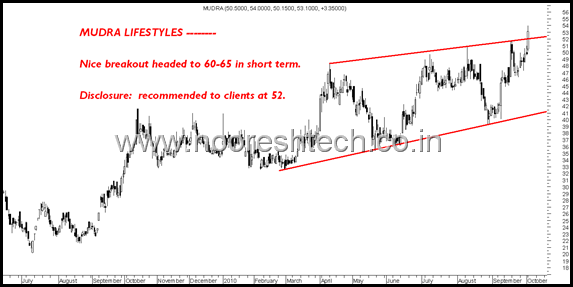 LAST TWO QUICK MOVES IN DELIVERY GAINS SERVICE :
PROVOGUE - 67 to 75 and headed to 90.
Ganesh Housing at 216 to 277 !!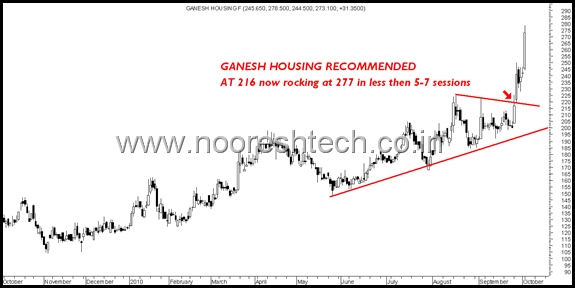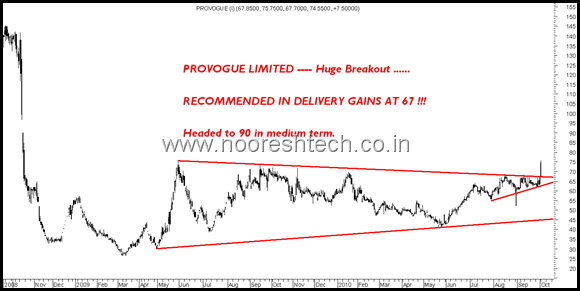 MARICO Limited:
Excellent Defensive Pick for medium term returns of 10-15% but can give a quick 15% move in short term if crosses 133 with volumes.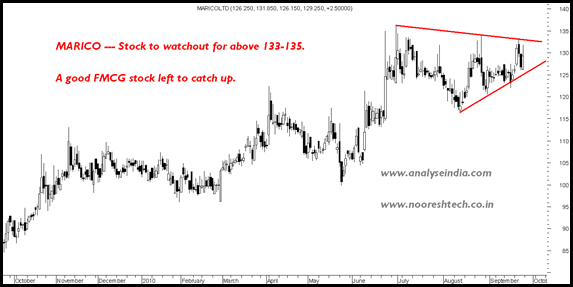 AMAR REMEDIES:
Nice Triangle Formation seen.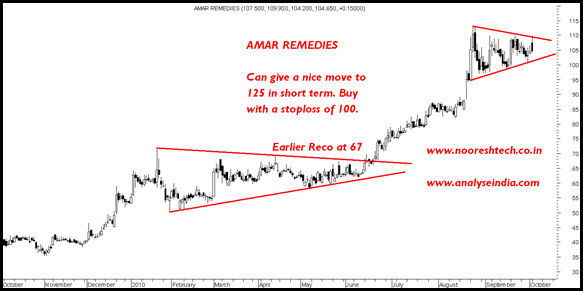 GIC HOUSING FINANCE :
Yet another technical breakout and the stock should play to catch up with the super move LICHousing Finance.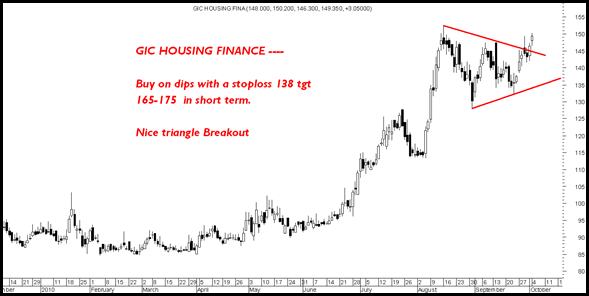 ALL THE ABOVE ANALYSIS CAN BE DONE BY EVERY READER ---- Yes its that simple 🙂
To become independent join our 2 day Technical Analysis Training Program.
MUMBAI OCTOBER 9-10  ( Book your seat at the earliest)
BANGALORE OCTOBER 16-17 ( Confirm at the earliest limited seats)
Course Fees: Rs 14,000  ( Discount 30 % in Mumbai and for the first time same discount in Bangalore)
For more details call Nooresh 09819225396