In the last few days as well as in the Mumbai Seminar had mentioned my liking about the Tea Sector Stocks. The favorite recommendation remains Jayshree tea. By the way even Bombay burmah is primarily a Tea co 🙂
The current volumes and price moves in textile sector indicates a possible 20% upmove in all quality Textile Stocks.
Let us look into a few charts to make it clear.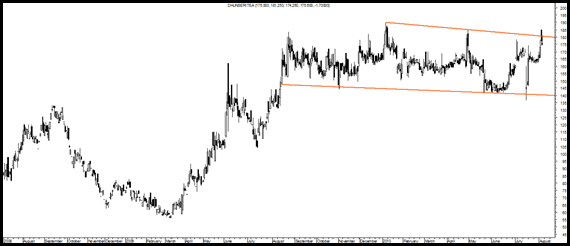 Dhunseri – A bit illiquid but can give a sharp move.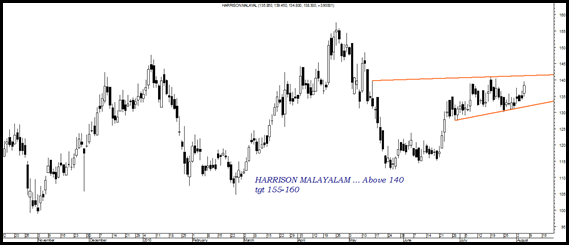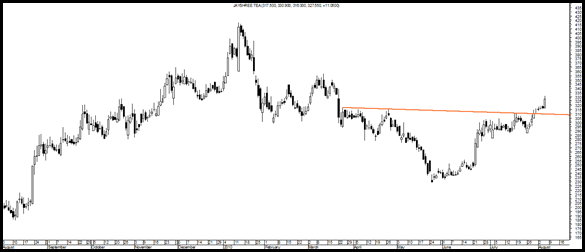 Jayshree Tea already recommended at 310/318 for a target of 360.
Textile Stocks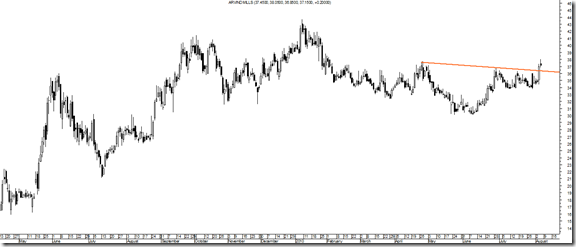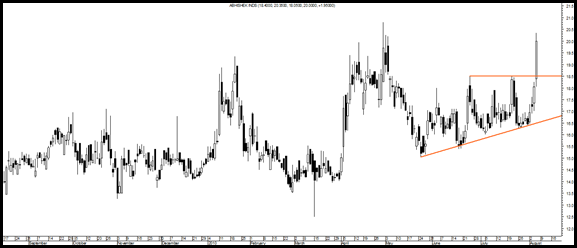 Sensex Technical View:
View remains the same to short at 18300-18500 with a stoploss of 18600 on closing basis.
Small cap Stocks may continue in action.
Stocks to watchout for :
Andrew Yule recommended as small cap coverage at 39 odd levels did a move to 45 in the day itself. Well the stock did not give me enough time to make a detailed post. Although in our Advisory we bought the stock 2 days back at 35-37 levels 🙂 and also before that we had a trade from 36 to 41.
Have recommended a new stock U ……….. with a target price of 16.. in our Delivery Gains package but expect it to be a short term mover.
Harrison Malayalam, Jayshree tea look interesting in the Tea segment – Charts posted above.
Arvind Mills, Alok and abhishek Inds could give a further spike of 10-15% in next 1-2 weeks.
KPIT cummins buy above 160 for a quick move to 175
The South India Bank and Karnataka Bank look interesting on declines for long term investors.
After a sharp move in Autoline Inds and Motherson Sumi in our auto ancillary segment investors can look to find more bets in the segment. Rico Auto and ACGL in our study for now.
Our Small Cap coverage stocks PTL Enterprises, Ion Exchange, Bombay Burmah made new highs today – !!
Greenply Inds and Century Ply deserve a fundamental check.
With the current spike in small cap prices and overheated markets i expect a possibility that Holding Companies with great intrinsic values may see small upmoves. Bengal & Assam , Maha Scooters, Nalwa Sons,Uniphos enterprises might get into action.
As of now we have some open trades in our Delivery Gains segment so will publish the report by end of next week as expect quite a lot of targets to be achieved by then.
TECHNICAL ANALYSIS TRAINING SESSION MUMBAI AUGUST 07-08
Enroll at the earliest for group discount and more. For more details call Kazim 09821237002. Learn and Apply Technical Analysis profitably the same way as we at Analyse India are doing consistently.
Cheers,
Nooresh