IDBI :
The stock has been a major underperformer in the banking segment. So although the stock looks good technically but stock has not seen following up buying before.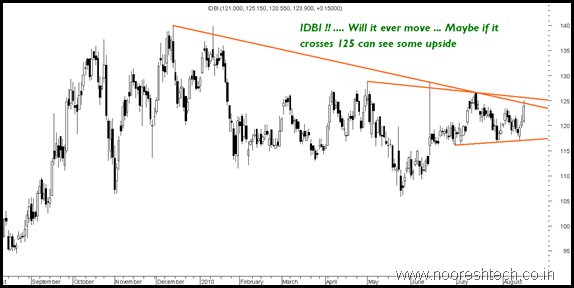 Cipla :
The stock has seen a big crack today with volumes which is not a good indication. Sustained closing below 300 could take the stock to sub 250 levels also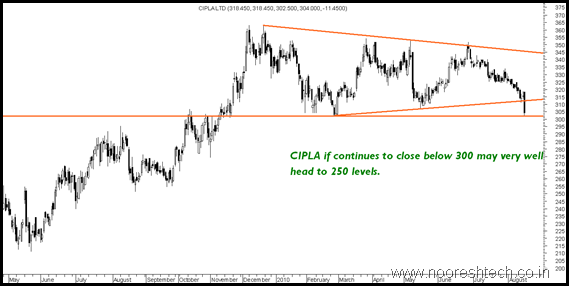 TATA COFFEE:
A nice cup and handle plus a channel indicates the stock could give a good 50 rs upmove if able to cross 485-490 with volumes. Buy on crossover with a stoploss of 470.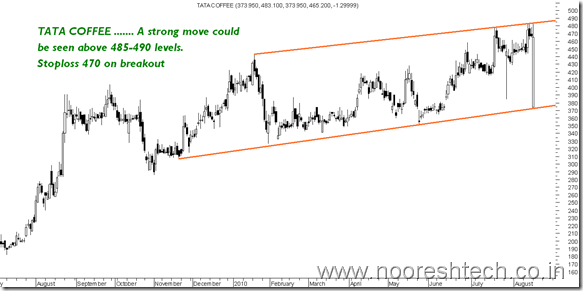 SENSEX TECHNICAL VIEW:
Nothing has changed in the index so the view remains same. Keep yourself hedged or higher cash. Stoploss for short term longs is 17800. Stoploss for shorts 18600 on closing basis.
For Nifty all we have been doing is selling at 5450-5470 covering it at 5370-5400 with lots of swing the average selling level is now way higher. So this gives us a good hedge to stock specific longs.
Continue to keep strict stoplosses to conserve the gains made in last few weeks. Also avoid Leverage !!
NEW OFFERING : Please look into the document below to get our ADVISORY SERVICES AT ABSOLUTELY ZERO COST !!!
Will put a post on it soon..Click below to know the details.
Cheers,
Nooresh