In the last few weeks have seen that Large cap stocks have not seen follow up buying as there is not much of index support. But many of such moves have first dipped and then zoomed up.
So many a times stock give a breakout jump a 5% and then dip back to lower levels testing and even breaking breakout levels before starting on the real move.
Learn the same after missing out on the big trades in following stocks.
Bhushan Steel got a good 50-80 bucks but missed out on the 250 pointer trade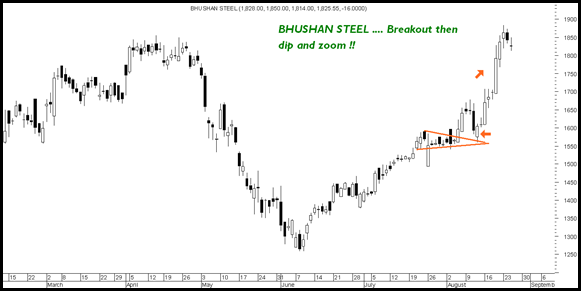 Opto Circuits booked at nominal gains and stock ended up 10-15% higher.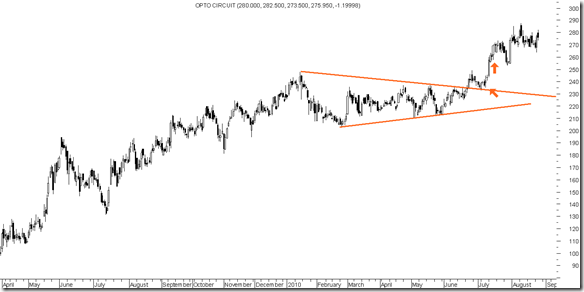 Some Stocks that look bullish after giving False Starts ….
Piramal Healthcare after giving a quick move from 512 to 532 the stock is back to 500 giving a false start. The stock could now test patience for next few sessions. If holds 490-495 then could expect a recovery.
If sustains below 493 for 10-15 mins one could take a chance of selling and re-entering at 470-475.
After a few sessions would expect the stock to be back on its way to a target of 540/580 in 1-2 mths time frame.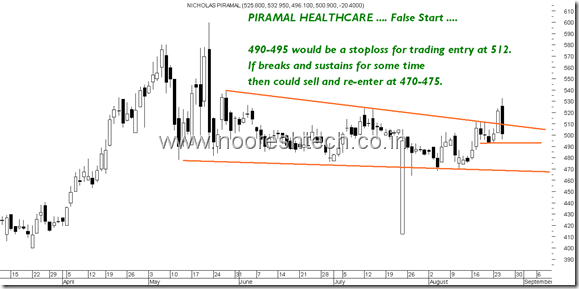 ACC after a sharp move from 855 to 885 has dipped. Can start a new move in next few sessions.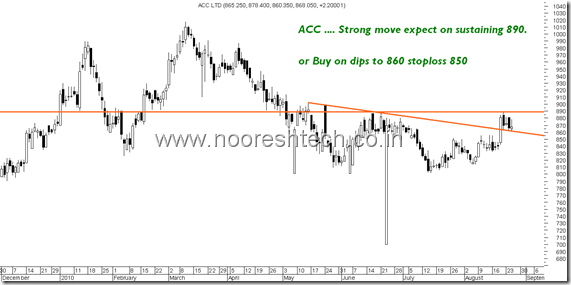 Aditya Birla Nuvo another false mover. Luckily here we bought at 830 and sold at 850. Looks interesting if dips to 810.
A possible false start could be seen in the stocks below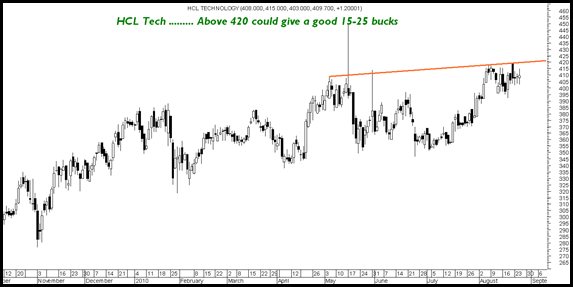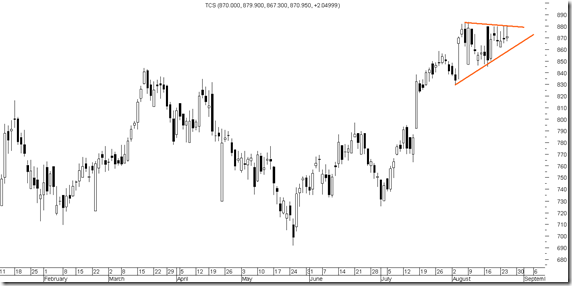 Some Stocks which are giving weak signals but i doubt the efficacy of the breakdowns …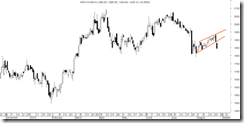 TECHNICAL ANALYSIS TRAINING SESSION MUMBAI scheduled for Sept 4-5. For more details get in touch with Kazim 09821237002 to confirm your seat.
NEW OFFERING : Please look into the document below to get our ADVISORY SERVICES AT ABSOLUTELY ZERO COST !!!
Will put a post on it soon..Click below to know the details.
Cheers,
Nooresh