Some interesting Charts seen in the weekend.
ANSAL BUILDWELL :
Interesting Triangle Pattern. The stock can give a quick move to 100 if able to stay above 84.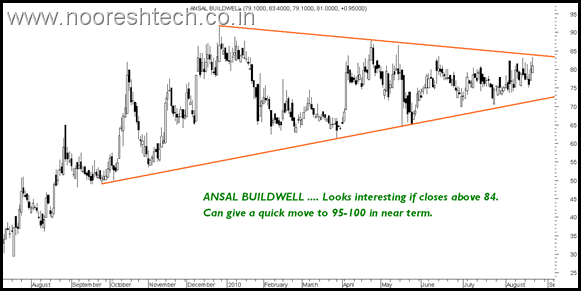 IRB INFRA :
The stock has given a nice breakout at 300 levels and should head to 315-320 in extreme short term and then to much higher levels ideally.
Buy with a stoploss of 295.
Dislcosure Recommended to clients at 297-299.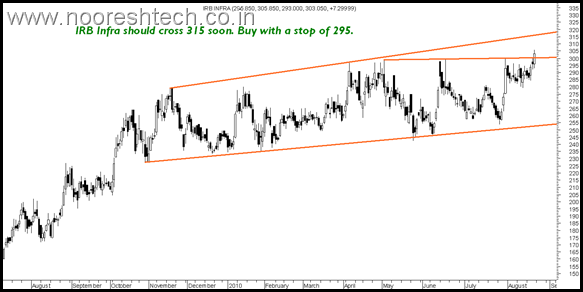 Mercator lines :
Nice breakout and momentum play for a target of 58 in near term. Stoploss would be 52.5
Disclosure: Recommended to clients at 52.5-53.5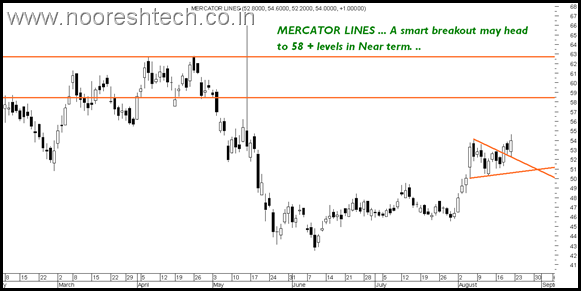 Excel Crop Care :
This is one excellent long term stock in the Agro Space. It was earlier advised at 160.
Now the stock has given a fresh breakout and is mostly headed to new highs which is an indication of better times to come. Investors with patience should have a re-look on the stock with long term view. Stock could do 400 in long run.
Check Earlier Recommendation here-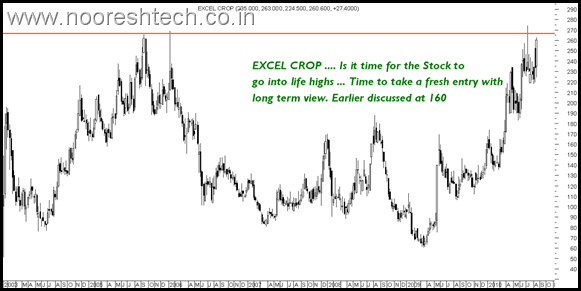 Please do your own research and adequate risk management:)
Cheers,
Nooresh