Sensex Technical View :
Sustaining above the 61% retracement level for last few days indicates good strength. Ideally the index should even try the upper end of the channel which could be closer to 18k but first some pause shud come around the previous top of 17700.
As of now stock specific moves would be more dominant.
MORE DETAILED POSTS from tom ... Still a bit lazy 🙂 after 2 off days
TECHNICAL ANALYSIS SESSION


CHENNAI - March 27-28
Interested people call Nooresh 09819225396 for details/confirmations or mail to analyseindia@gmail.com.


We may also be conducting a seminar in Chennai on Basics of TA and Sensex long term view
Just a quick technical view on few stocks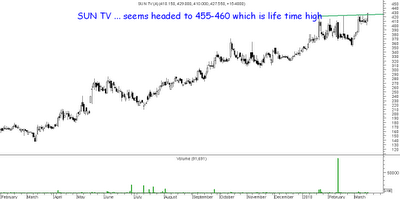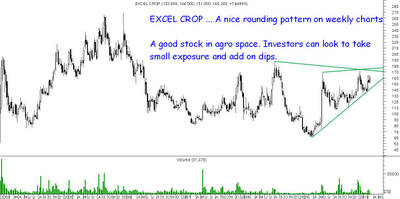 FEW DAYS back had mentioned about Agro space getting attention and Bayer Crop/Excel crop lookin good.
The chart above shows an excellent rounding pattern. Earlier had covered Sabero,Insecticides india at lower levels which have surprised heavily in this sector.
Investors with more then 6 mths to 1 yr view point can buy on current levels and dips but would need more patience.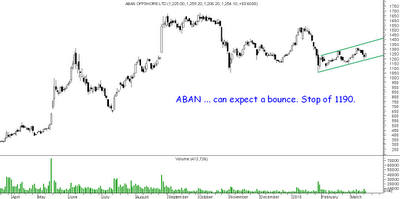 Regards,
Nooresh