Sensex Technical View:
The view remains the same as yesterday. For Nifty its a range of 5280-5380.
Sensex its been ranged between 17500-17900.
For now the momentum has been seen in only the broader market as expected.
Ever since last month have mentioned my liking for midcap banking sector. Also had tried to put in a bit of queries open to all so readers could research a bit and pick the best.
Our favorites Dhanalaxmi Bank and Karnataka rocked the street so did the others.
Dhanalaxmi Bank 145 to 190 ( client reco) mentioned strong buy on technicals on blog at 157
Karnataka Bank 142 to 180 was another rocker.
Some Technical Charts :
DLF - Above 295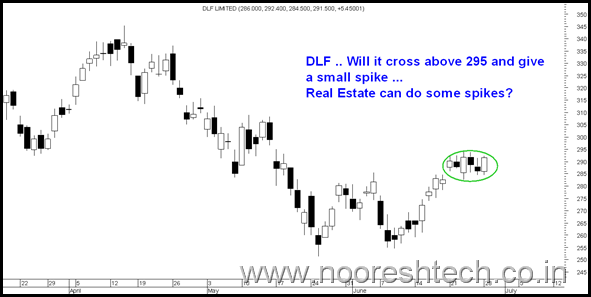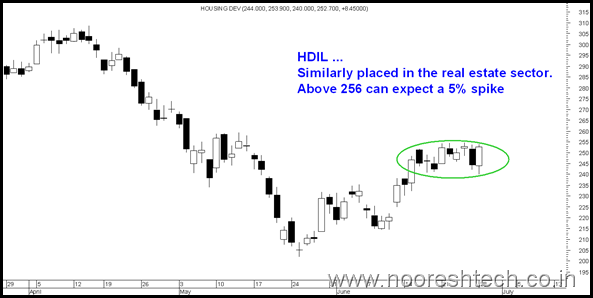 Reliance Inds - 1100 above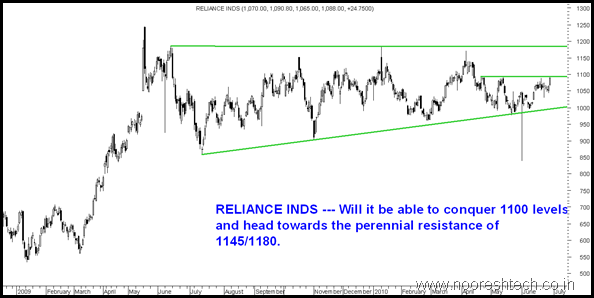 Canara Bank above 446-449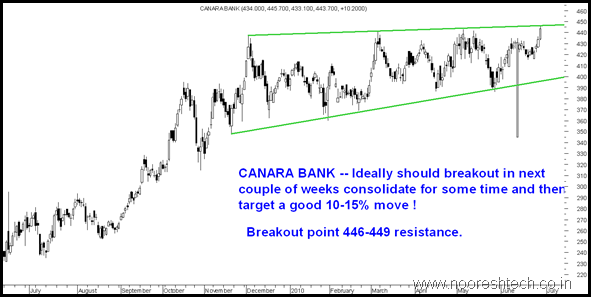 Stocks to watchout for:
Real Estate Stocks – India Bull Real Estate, DLF and HDIL could see spikes of 5-8% in near term. Check charts posted on the blog.
GMDC and Guj Alkalies under strong accumulation going on as per charts. Traders can keep a watch for volumes change
Persistent Systems a good long term story can see a sharp move to 460 if closes above 420.
Buy GIC housing above 105 / Atlanta above 325 /Venkys India above 505 and TVS motors above 110. Stoploss of 3% tgt of 8-12 %
Attractive Discount on our Advisory Services only till 30 June.
Introducing 3 new schemes.
1) QuickGains Premium+ Intra Day Calls
2) Quickgains Premium + Delivery Gains
3) QuickGains Only Nifty Futures
The discount is applicable on all our exisiting schemes in this period.
For more details call Asif – 09833666151 or mail to analyseindia@gmail.com
Regards,
Nooresh