Another Bio story advised has rocked the streets ….Earlier picks Sabero,Insecticides did nice moves and now Excel Crop has jumped 25% in quick time.
The stock was recommended some time back ….Check the chart shown below.
Link Here - https://nooreshtech.co.in/2010/03/1770018100-would-become-levels-to-watch.html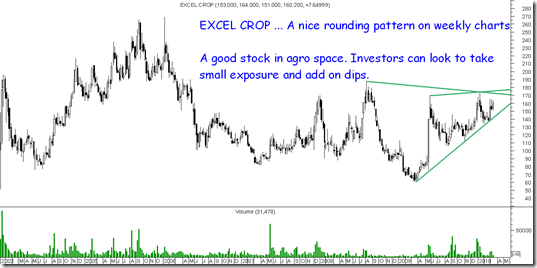 The chart shown below shows the move ….. !!! Investors rewarded quickly !!
Book partial profits and hold rest for 220-250 in medium term.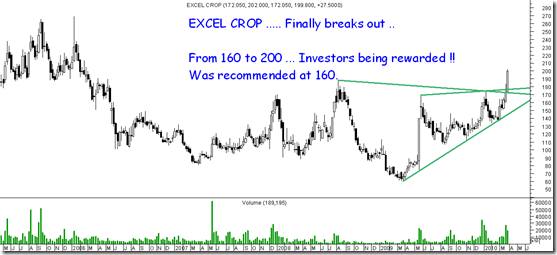 Register yourself for the free seminar in Mumbai on the link below.
https://analyseindia.com/seminars/mumbai.htm
Best Regards,
Nooresh
09819225396