A quick check on some interesting setups in Large Caps.
If you would like to receive interesting chart setups during the day then subscribe Technical Traders Room
Larsen and Toubro
Holding well above the breakout of the previous high of 2021.
Retest done couple of times.
Relative Strength.
Mahindra & Mahindra
Clear cut leader in the Auto Pack
Support of 1200 multiple times.
Breakout done today
Dips if any an opportunity.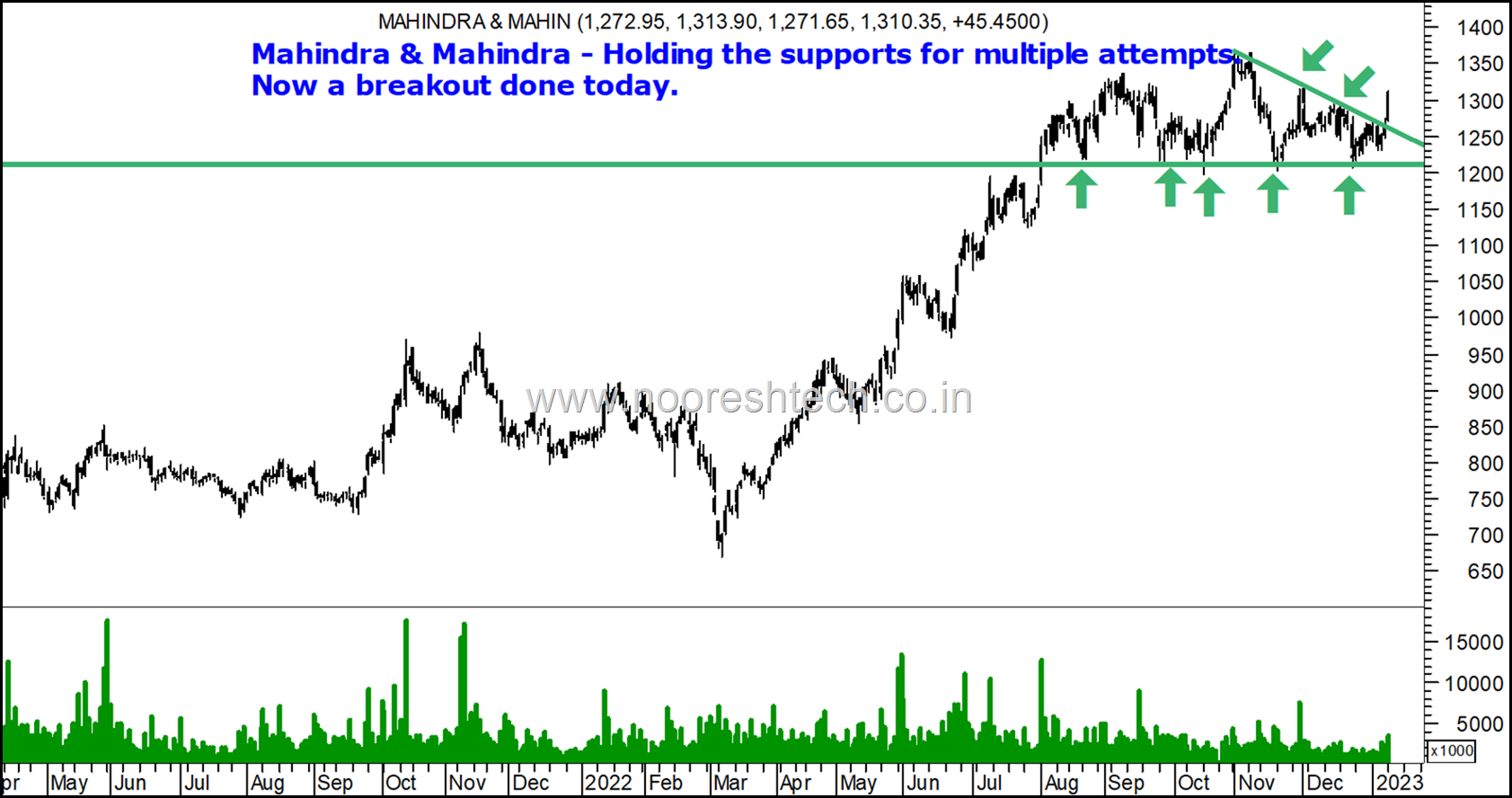 The other Nifty stock to watch would be Reliance and ONGC. Nifty Oil and Gas nearing a breakout.
Indigo
Multiple attempts at 2060 in last 5-7 sessions.
Major resistance at 2080-2100.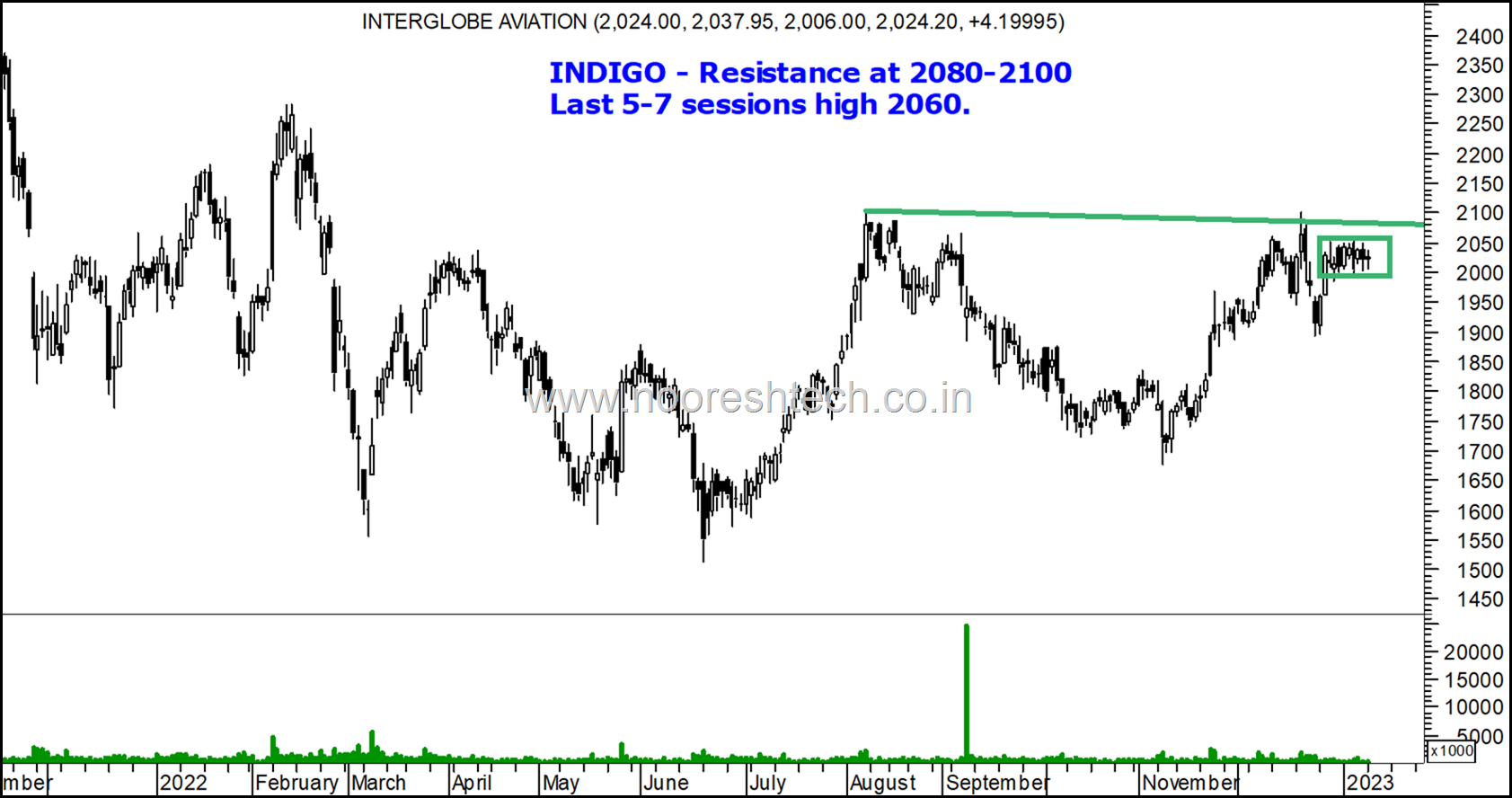 Indusind Bank
Still available below pre covid highs.
Multiple attempts done at 1280 resistance.
Can be a big breakout going forward and a new leader in banking.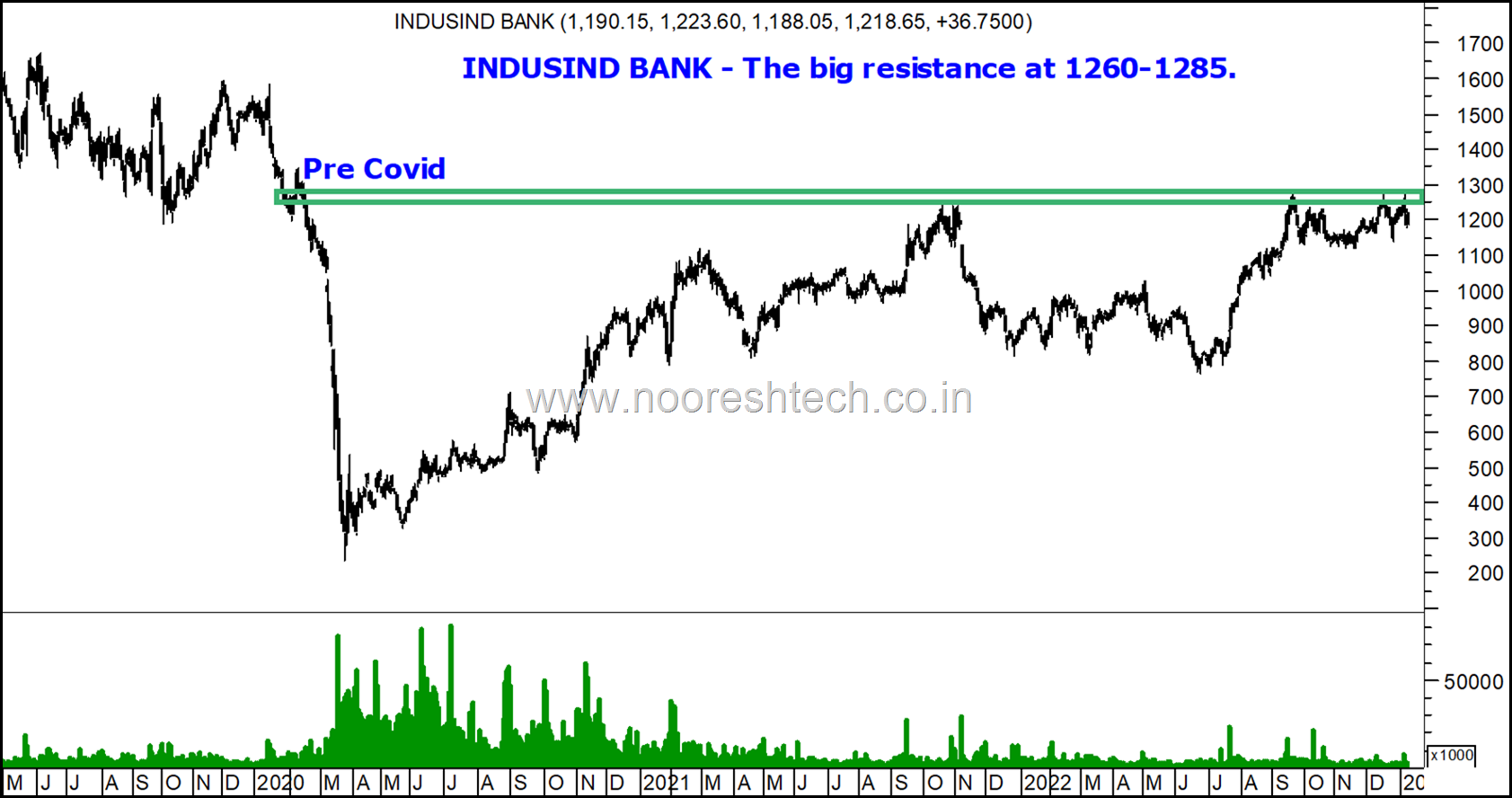 Tata Communications.
On watch for a confirmation above the 1350-1390 mark.
We came out with a Research Report - Market kya lagta hai? where we have highlighted few trends in Domestic Indices, Sectors and Stocks
Do buy it for 1499/-
https://www.instamojo.com/noooreshtech/market-kya-lagta-hai-trends-in-indices-secto/
Charts and view shared in the report:
Nifty 50
Nifty 500
Nifty Mid 100
Nifty Smallcap 100
BSE Smallcap
Nifty Bank
Nifty PSE
Nifty IT
Nifty Auto
Nifty Infra
Nifty Metal
Few Ratio Charts
Sector on Radar: Sector 1 and Top Picks
Sector on Radar: Sector 2 and Top Picks
Sector on Radar: Sector 3 and Top Picks
Few other stocks from smallcap / midcap space
In total we have covered 14 stocks (Targets, Stoplosses along with the Technical Charts )