Whenever one is uncertain about the domestic market direction, one tends to look at the global indices on how are they shaping up.
Very different moves in different indices across the world.
Let us today look at the same,
CAC (France)
Made a top in Jan 2022, after which it is consolidating for a year
Multiple bottoms at 5700 and multiple resistance at 6800
Breakout above 6800 can take the index to its previous high around 7400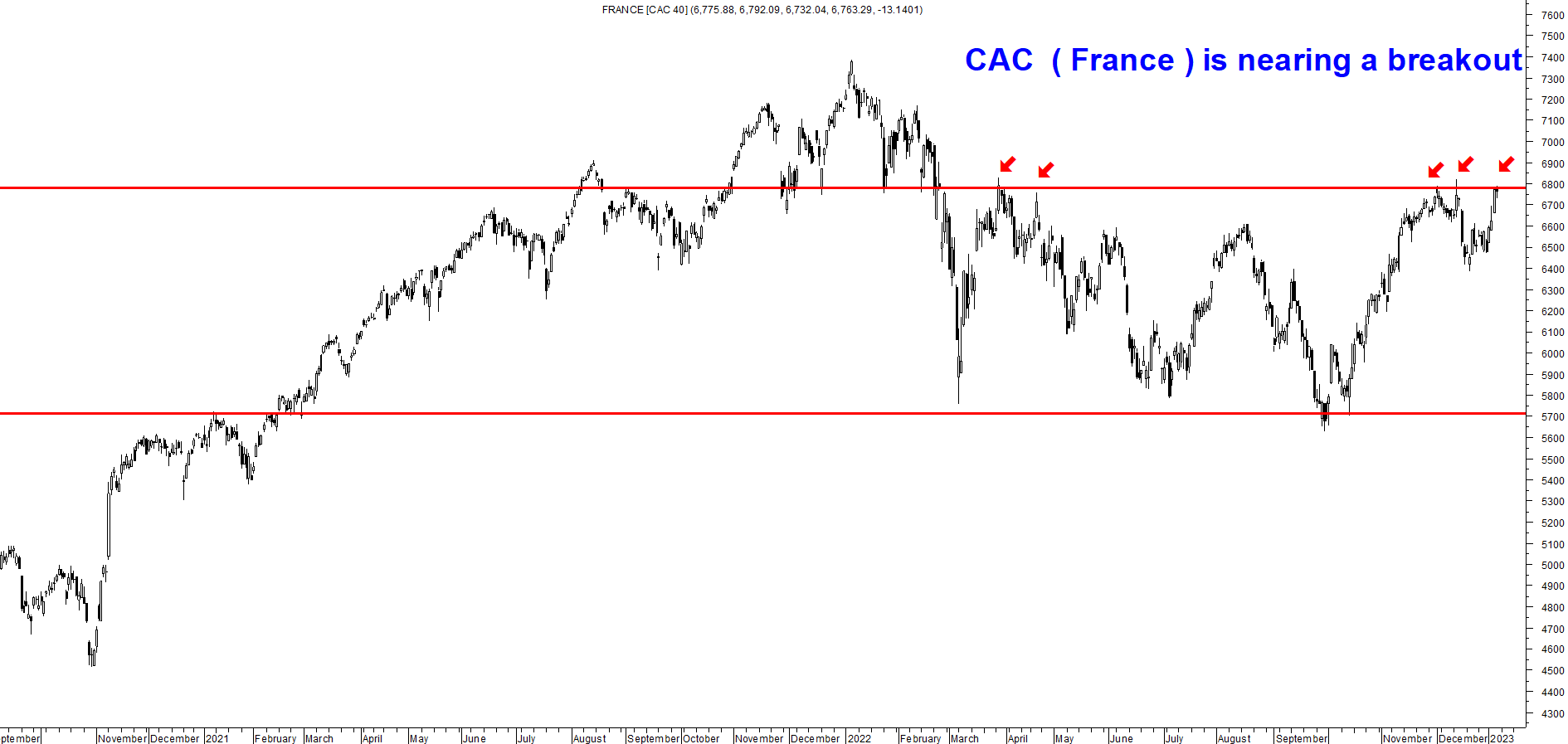 -
DAX (Germany)
Made a top in Jan 2022, after which it is consolidating for a year
Multiple bottoms at 12000-12500 and multiple resistance at 14500
Breakout above 14600 can take the index to its previous high around 16200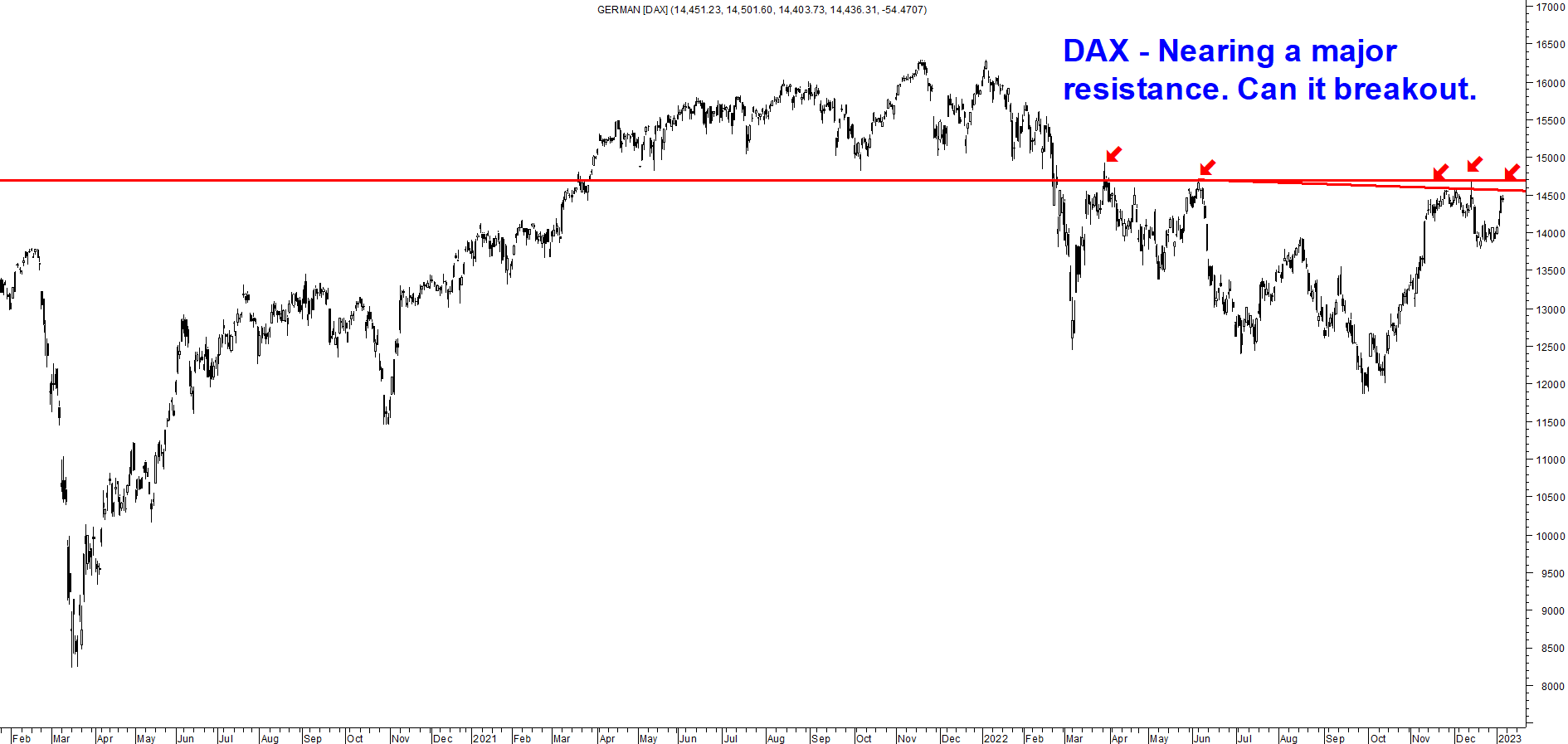 -
FTSE (UK)
FTSE resisting at the same tops since 2018
6-7 tops around the same highs of 7700-7800
A breakout above 7800 can be a multi year resistance breakout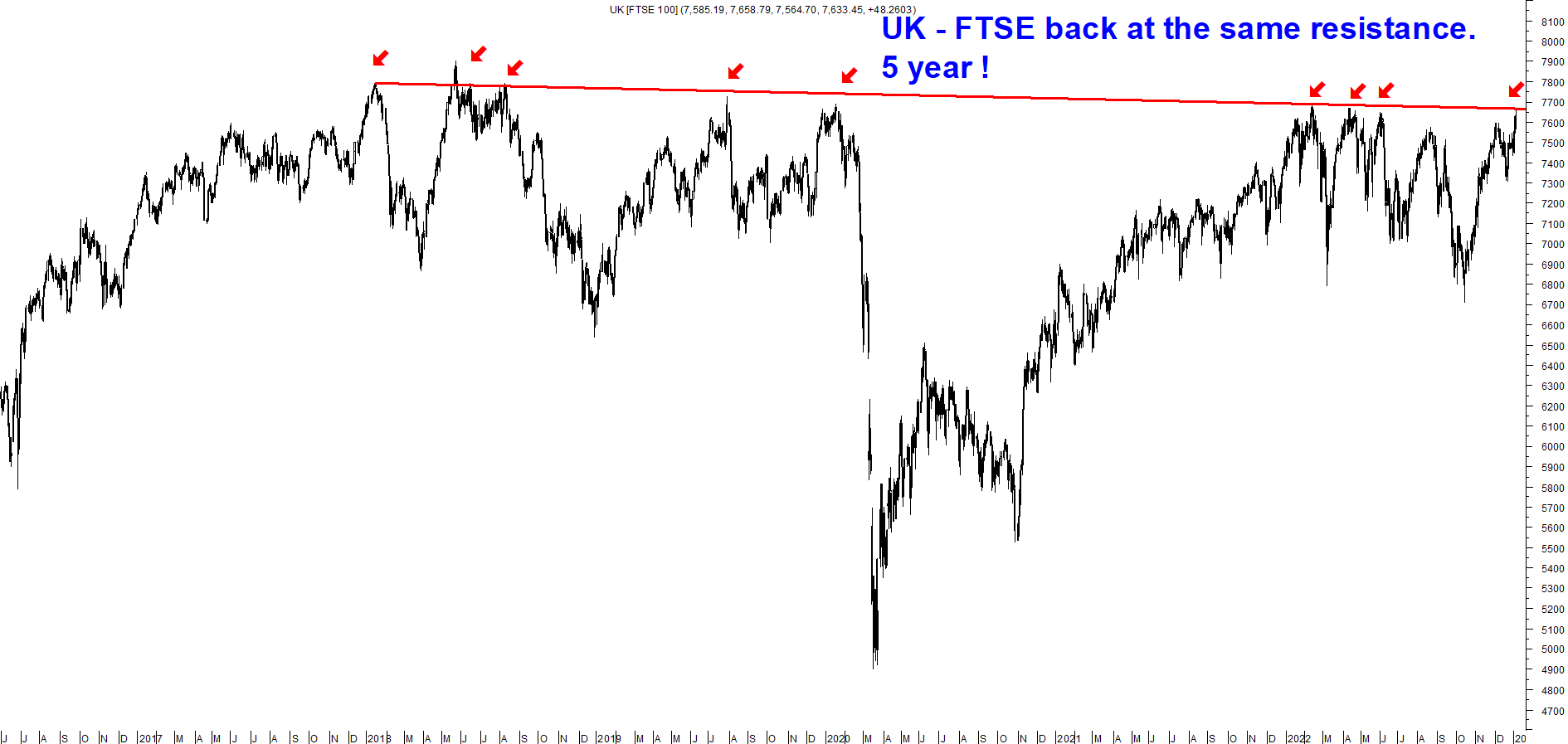 -
CAC, DAX and FTSE the economies which were supposedly worst affected by the Russia-Ukraine War are at a cusp of breaking out !!
Lets us now look at US Indices,
Nasdaq 100 (US IT Bellwether)
It has made a top in Dec 2021
Since then, the index has corrected sharply from 16900 levels to 10500 levels, down roughly ~37-40% from the peak
All the outperformance since covid have been wiped off
Small support at 10500 zones, if it breaks, index can fall to pre covid highs and 2 year return of index will be zero
Will it hold the support or break - need to watch the 10500 levels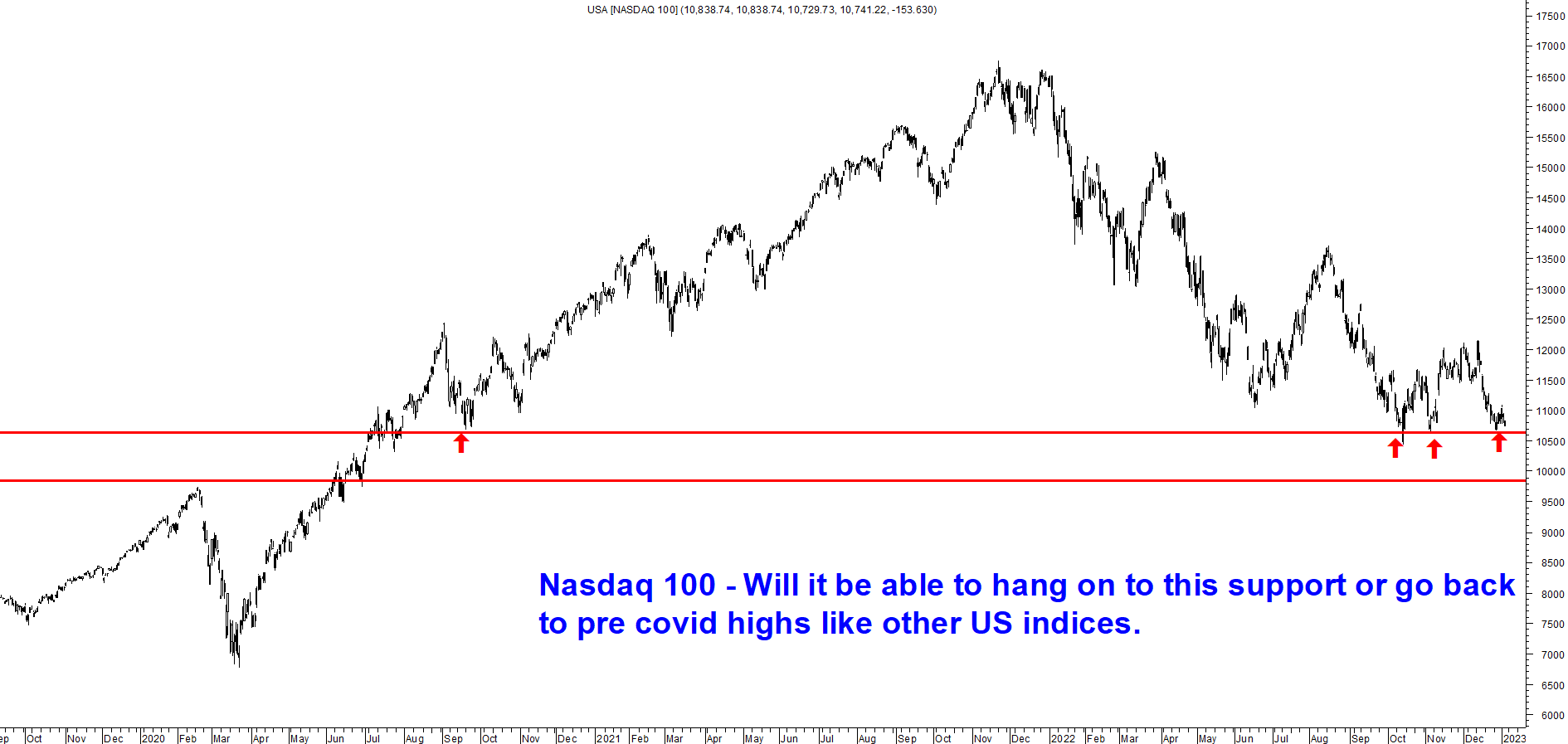 -
Dow Jones Industrial Average (USA)
Made a peak in Jan 2022
Since then, slowly drifting down, making a low of 29000 in Oct 2022
Sharp bounce since then and multiple resistance at 34500 zones
Right now in a very tight range from 32500 to 33500
A move above or below the above levels will decide the direction
-
DXY (Dollar Index)
Dollar Index measures the strength of dollar against the leading world currencies
It had seen a breakout in June 2022 where it went up from 103 odd levels to 114-115 levels
After the peak in Sep 2022, it has retested the same breakout zones of 103 where it is taking the support again
100-103 becomes a key level to watch out for !!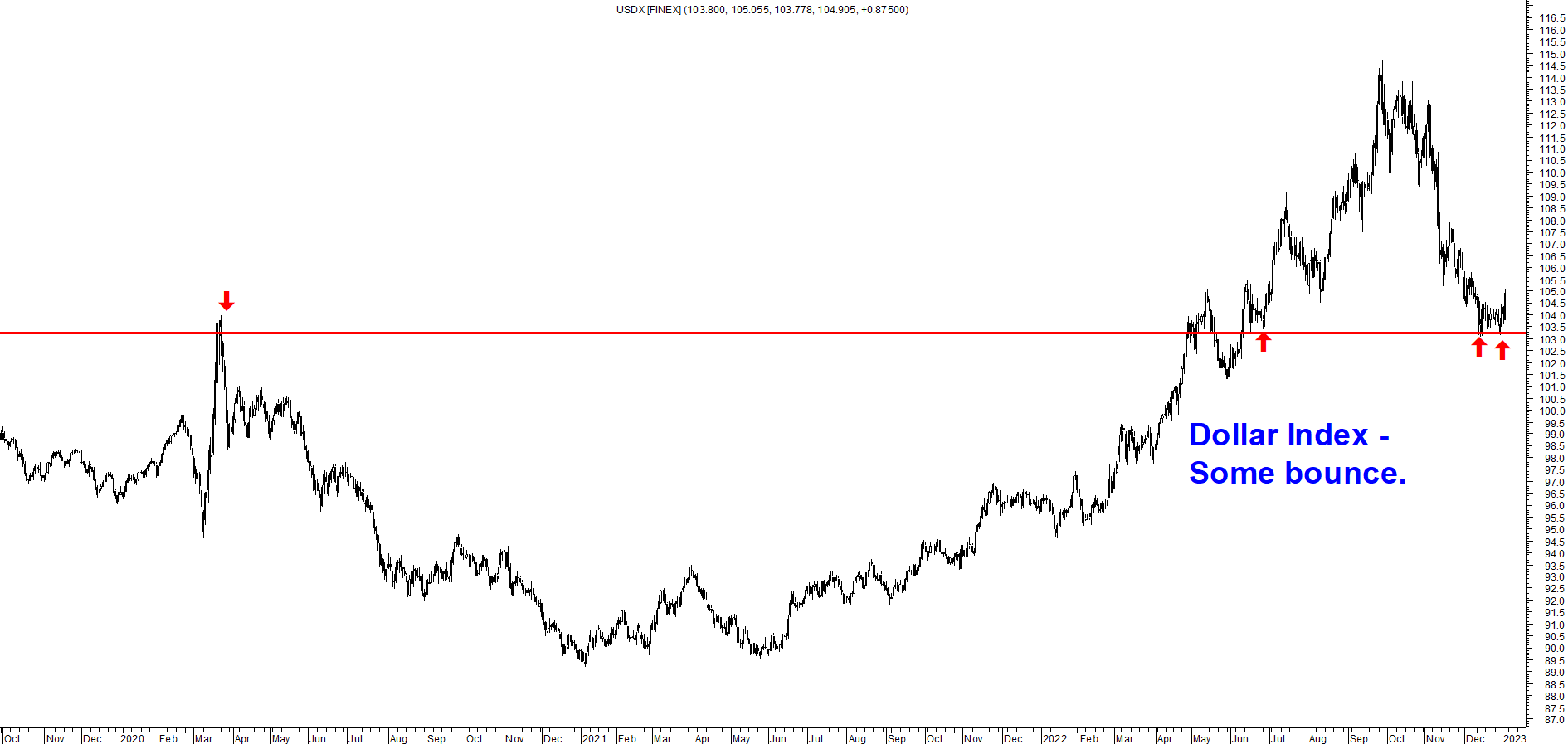 -
Hong Kong – Up 40% from November lows. Still down 30% from 2021 and still below April-June 2022 highs.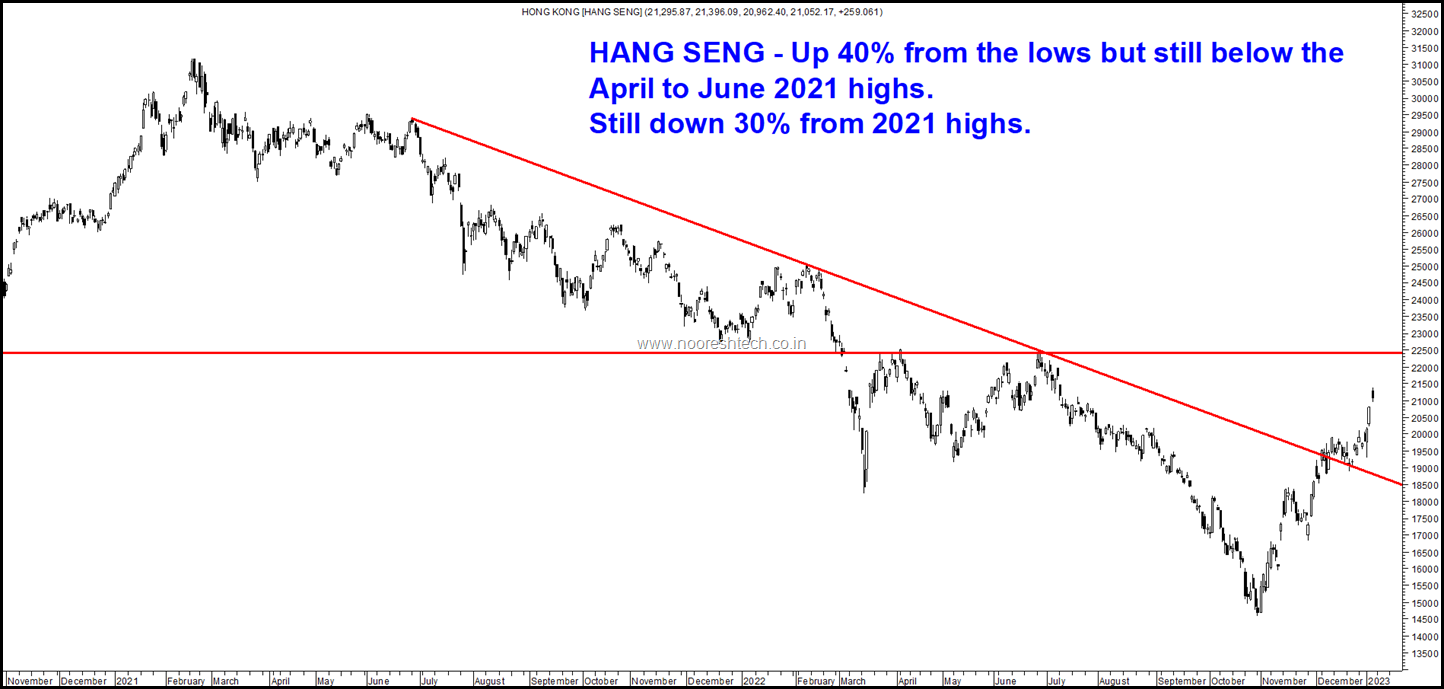 China – A short term bounce but going nowhere.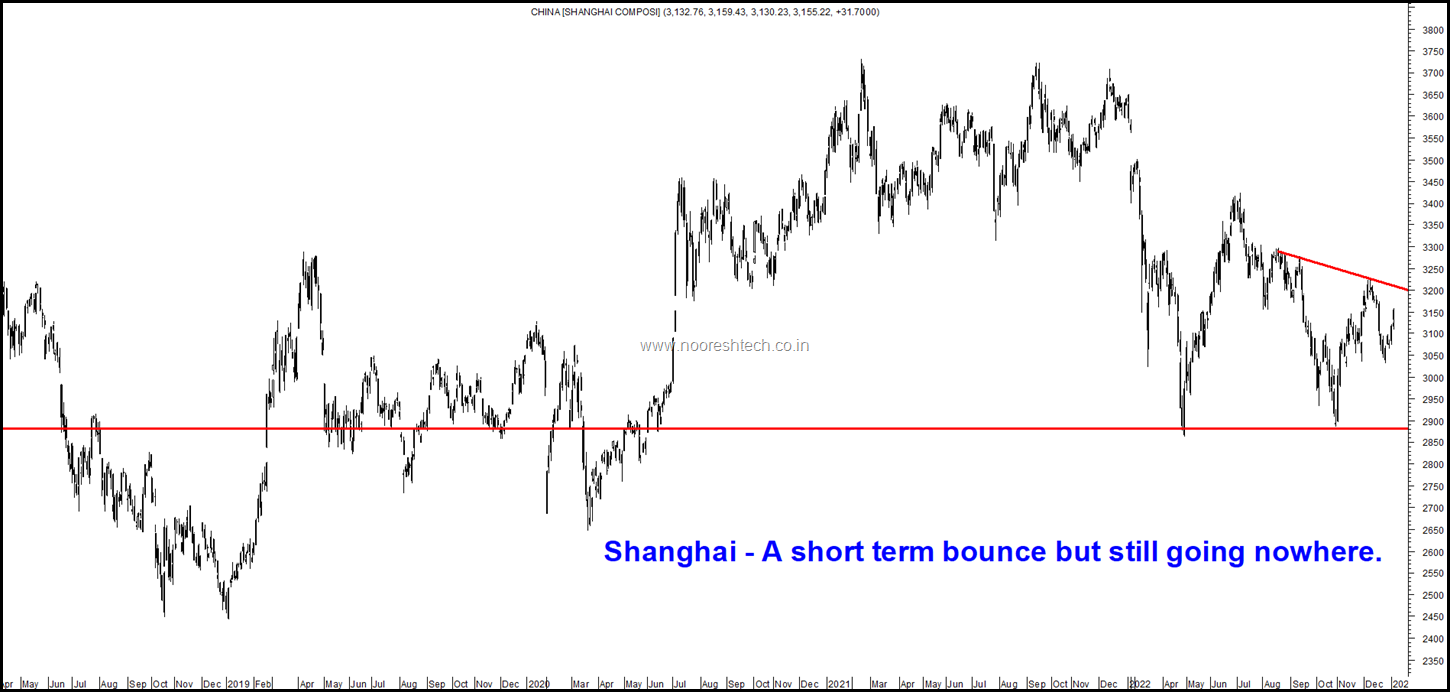 Nifty (India)
Now coming to Nifty, the index recently attempted to break of its Sep 2021 highs, however the breakout failed
Immediate support at 17800
If it breaks, the index can go to 16800
Fresh breakout above 18600-700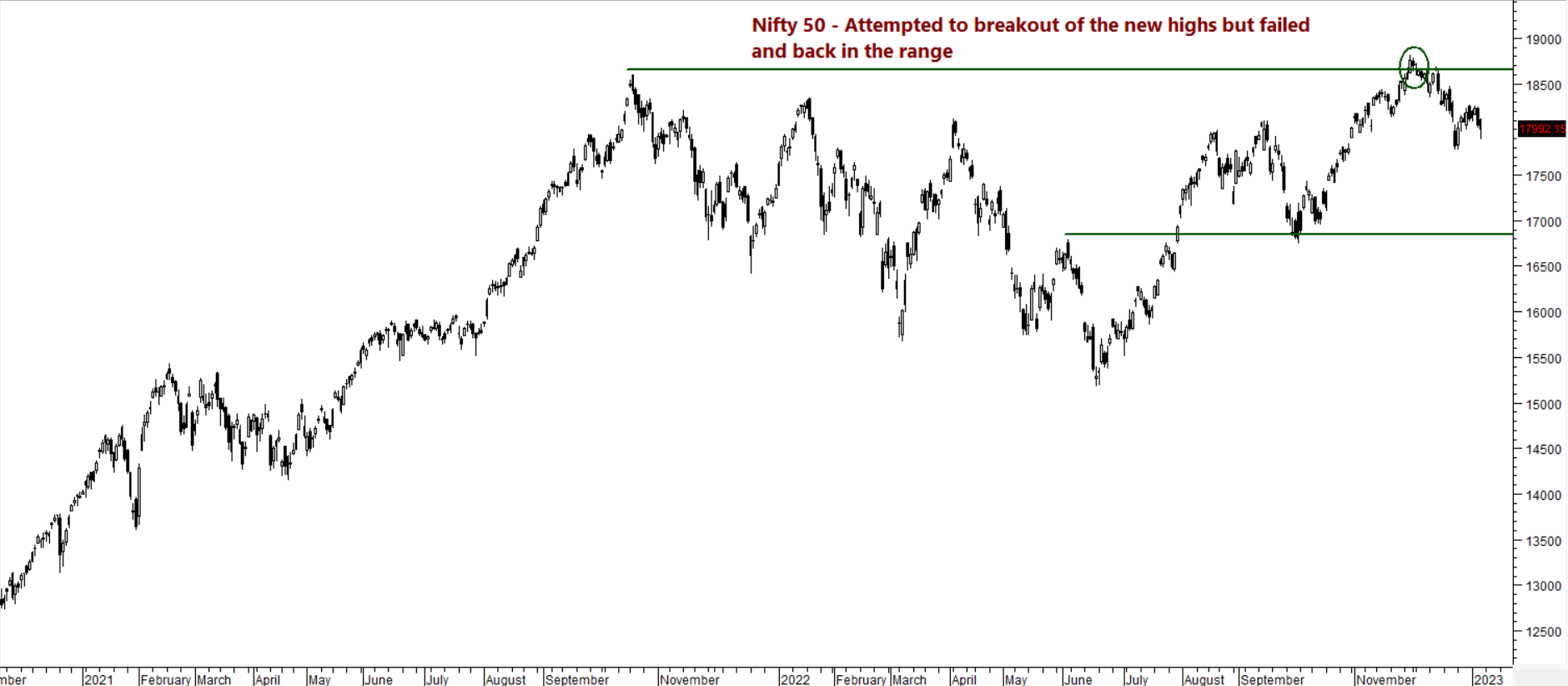 -
Thank you for reading the article.
Market Kya Lagta Hai
Yesterday we came out with a Research Report - Market kya lagta hai? where we have highlighted few trends in Domestic Indices, Sectors and Stocks
Do buy it for 1499/-
https://www.instamojo.com/noooreshtech/market-kya-lagta-hai-trends-in-indices-secto/
Charts and view shared in the report:
Nifty 50

Nifty 500

Nifty Mid 100

Nifty Smallcap 100

BSE Smallcap

Nifty Bank

Nifty PSE

Nifty IT

Nifty Auto

Nifty Infra

Nifty Metal

Few Ratio Charts

Sector on Radar: Sector 1 and Top Picks

Sector on Radar: Sector 2 and Top Picks

Sector on Radar: Sector 3 and Top Picks

Few other stocks from smallcap / midcap space

In total we have covered 14 stocks (Targets, Stoplosses along with the Technical Charts )