Have you ever wondered where do we get all the companies listed in the same sector?
It helps us to take the holistic sectoral view by looking at more individual companies of the same sector
Screener.in comes to the rescue
Go to screener.in
Simply type any one company's name in the search bar from the sector you want to search
Ex. HDFC Bank

Go to Peer comparison
Click on 'Sector' or 'Industry' tab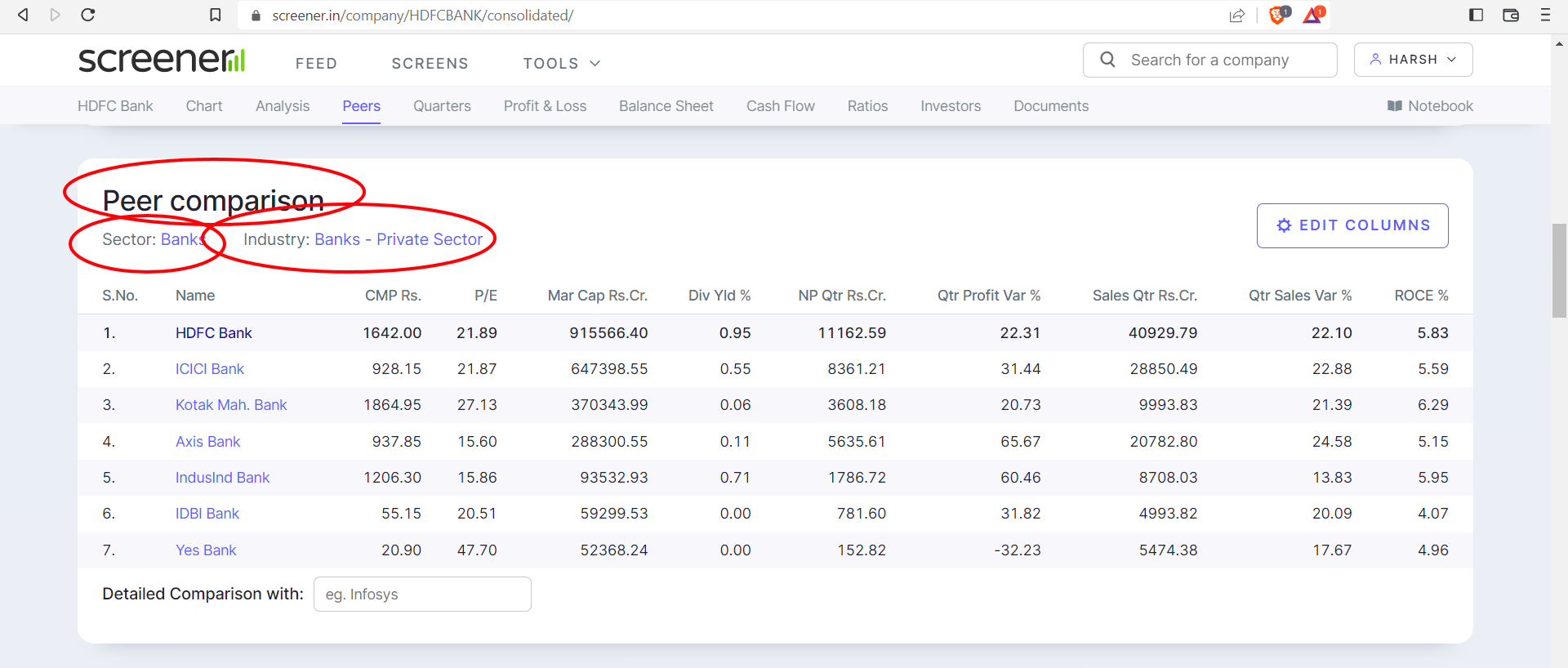 Get all the listed companies in the same sector with all the details (mktcap, cmp, return ratios etc.) that you want
Can export the same data on excel if you are a premium user !!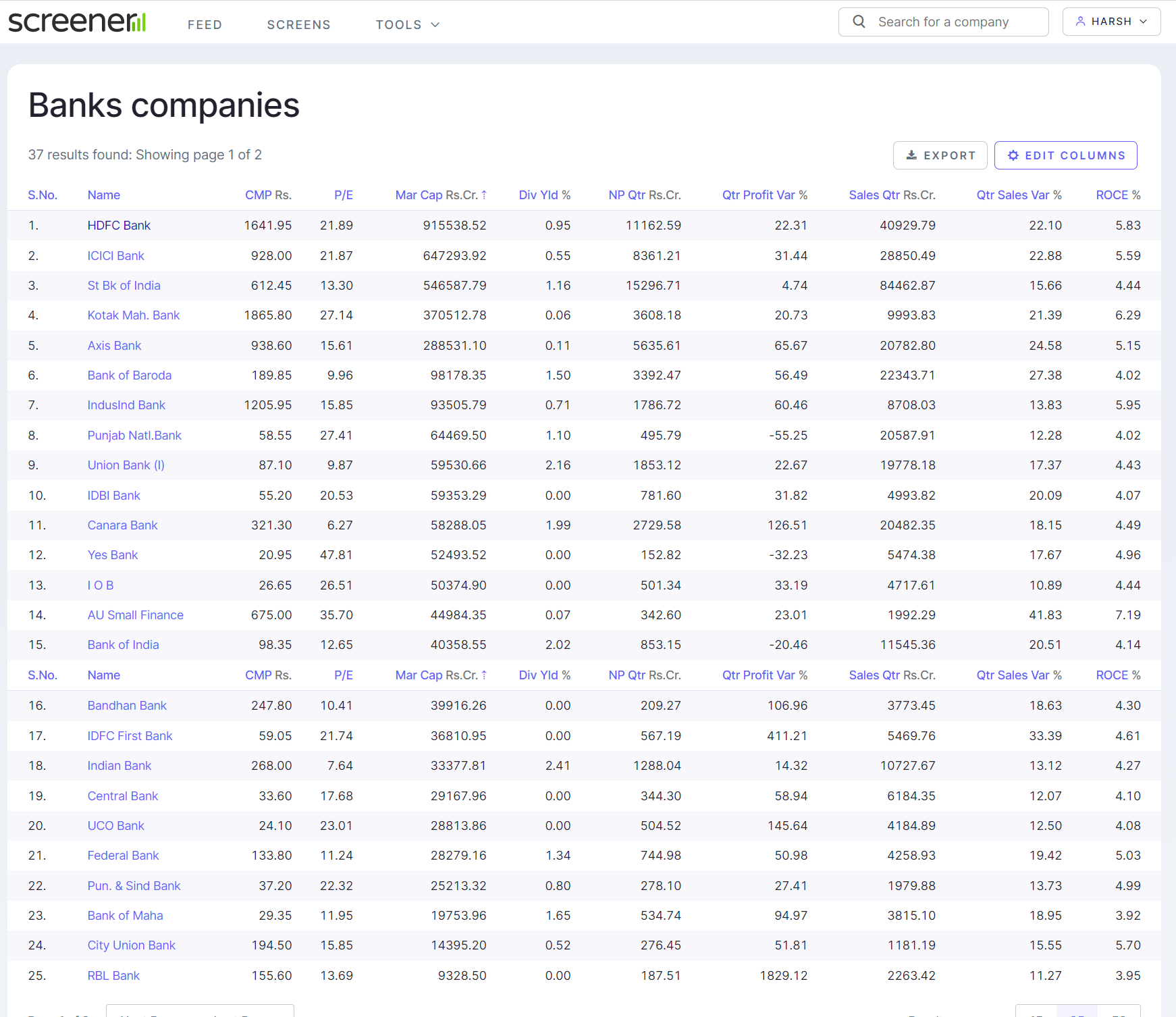 We write on interesting hacks for investing and trading, companies worth researching, charts on radar etc.