A few stocks on the breakout radar.
Do read the Disclaimer  ( Assume the writer or his family/friends/clients have exposure in most of the stocks or may in near future. )
Do your risk management.
ITC Limited.
A big breakout underway. Sustaining above 258-265 band opens up a move to 300-350. ( Been positive recently after a breakout of 220-225.)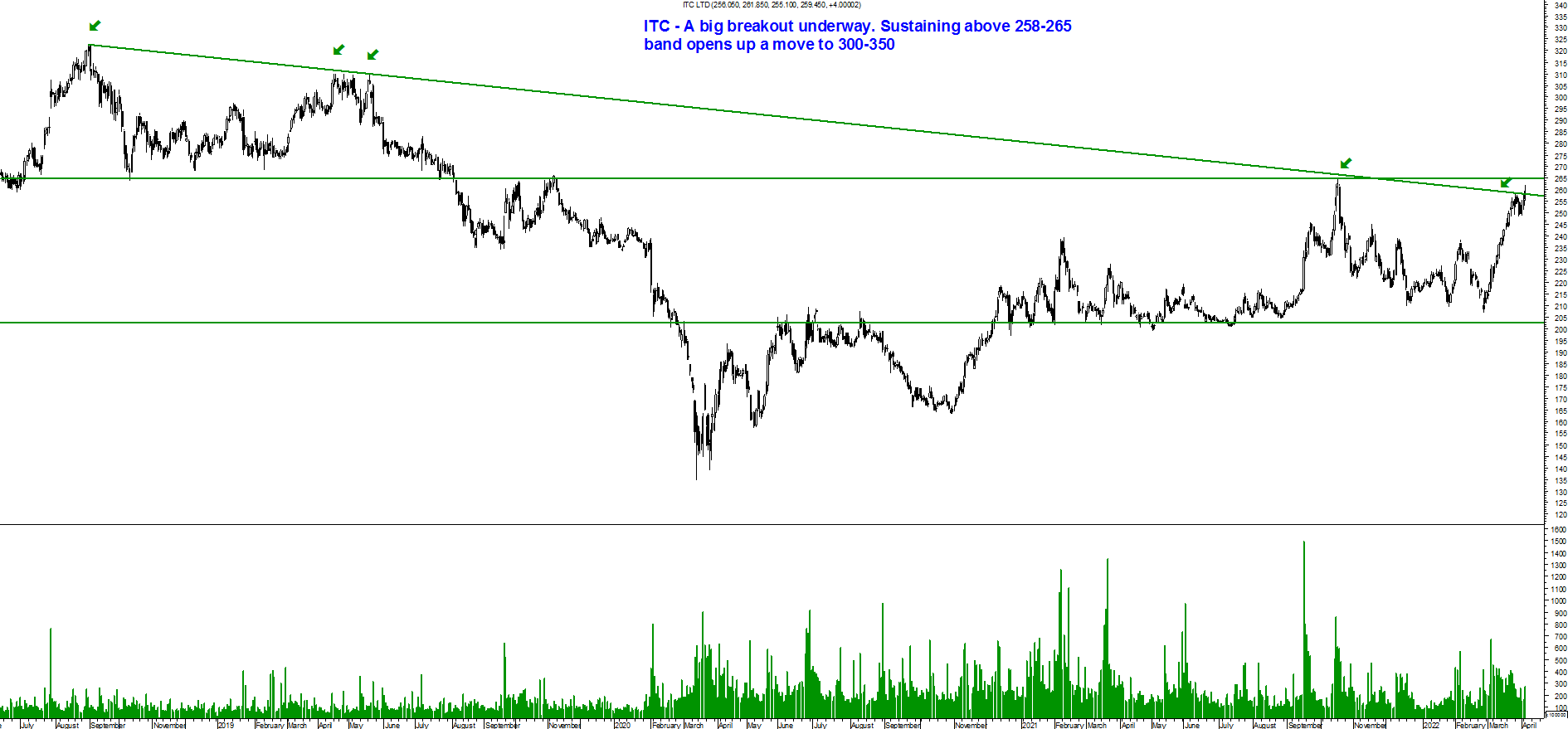 It would be interesting to see shareholding data at the end of the quarter. Seems FII selling has got reduced. From 20% plus to sub 10% as of Dec 2021.
Last time it did see a pause after many quarters in Sept 2020. Led to a good bounce from 160-170 to 240. This quarter looks similar.
Coal India – Can it break above the 192-195 band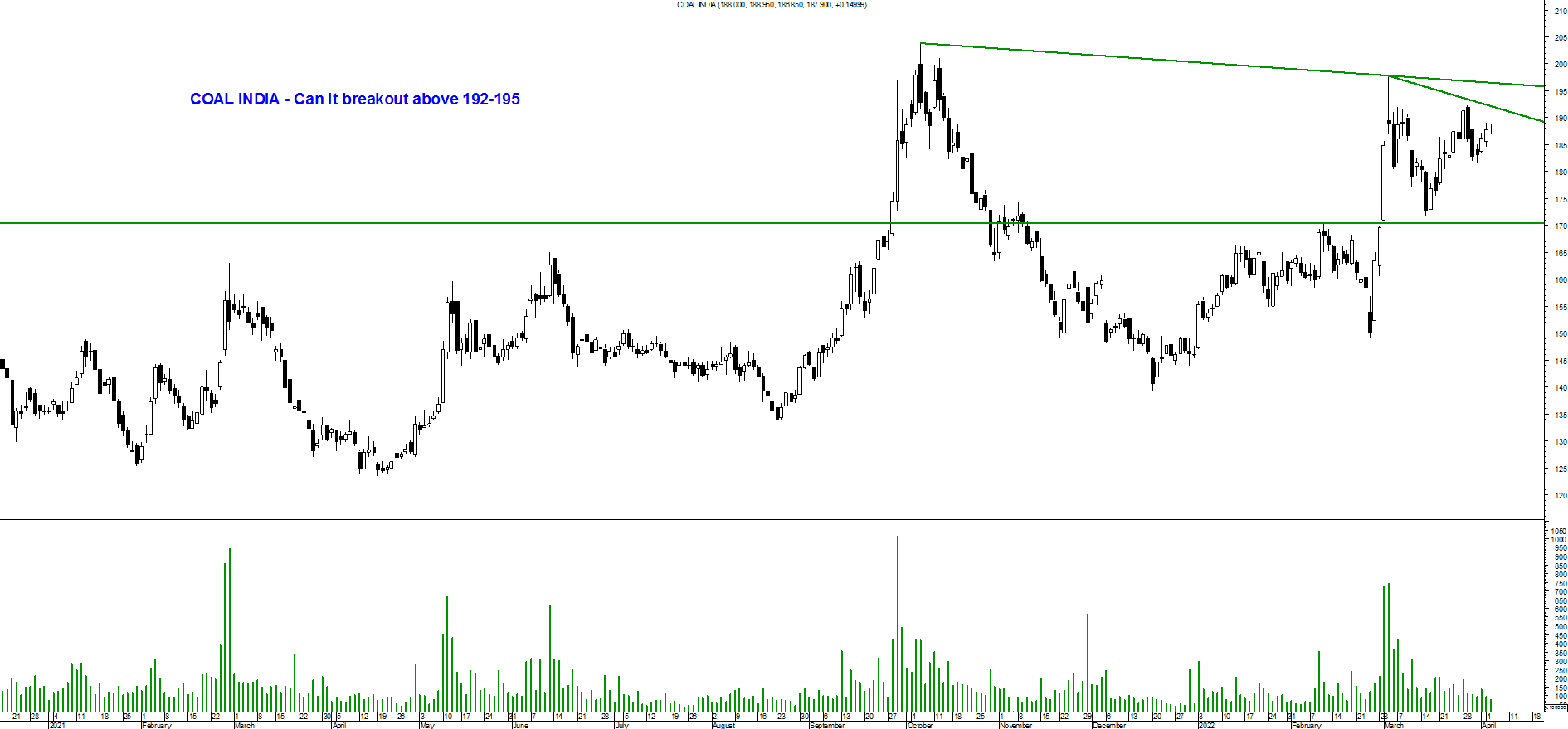 Aurobindo Pharma – A good basing out channel. A good channel breakout above 730 on cards.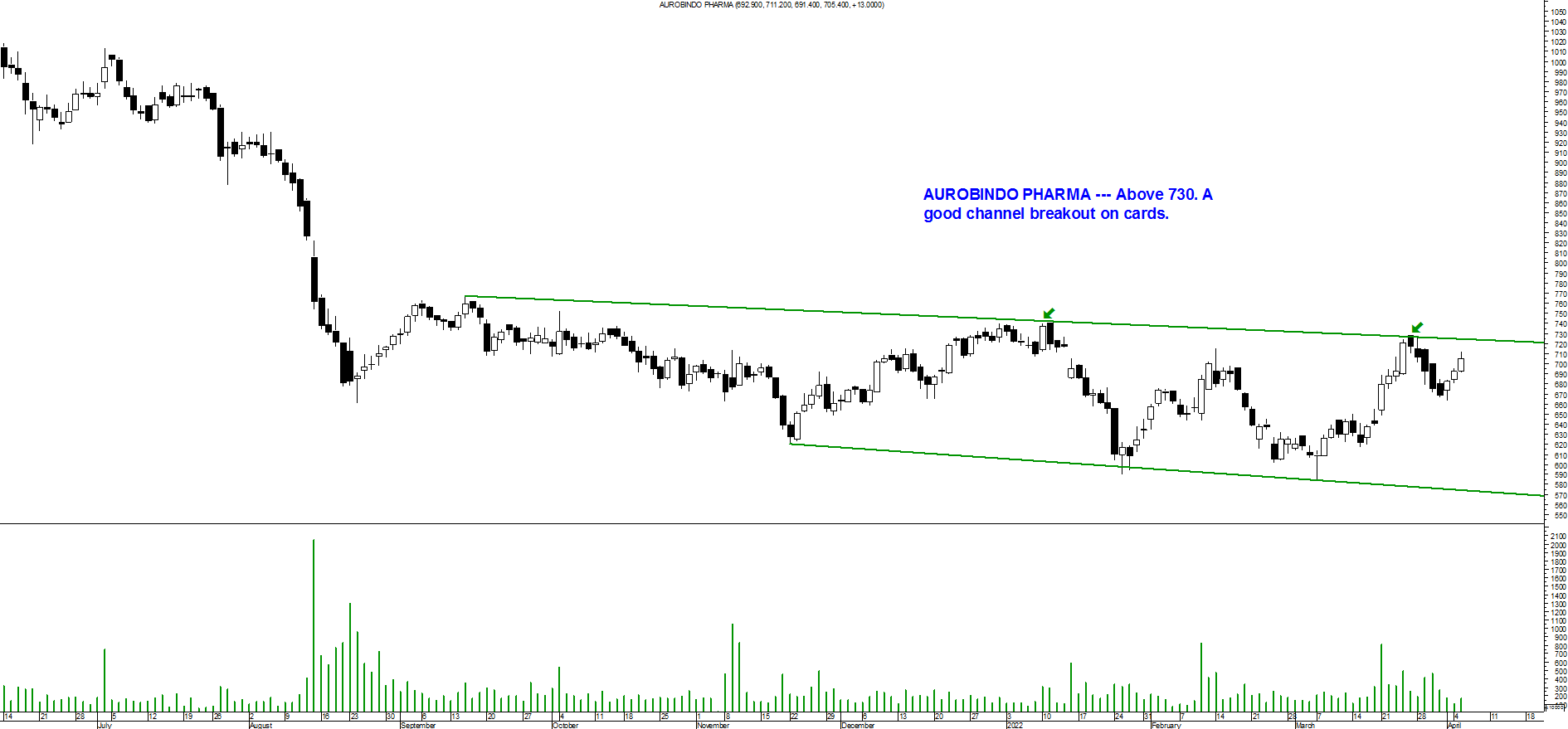 United Spirits – Covered a few times earlier too.
Set for a fresh breakout above 930-935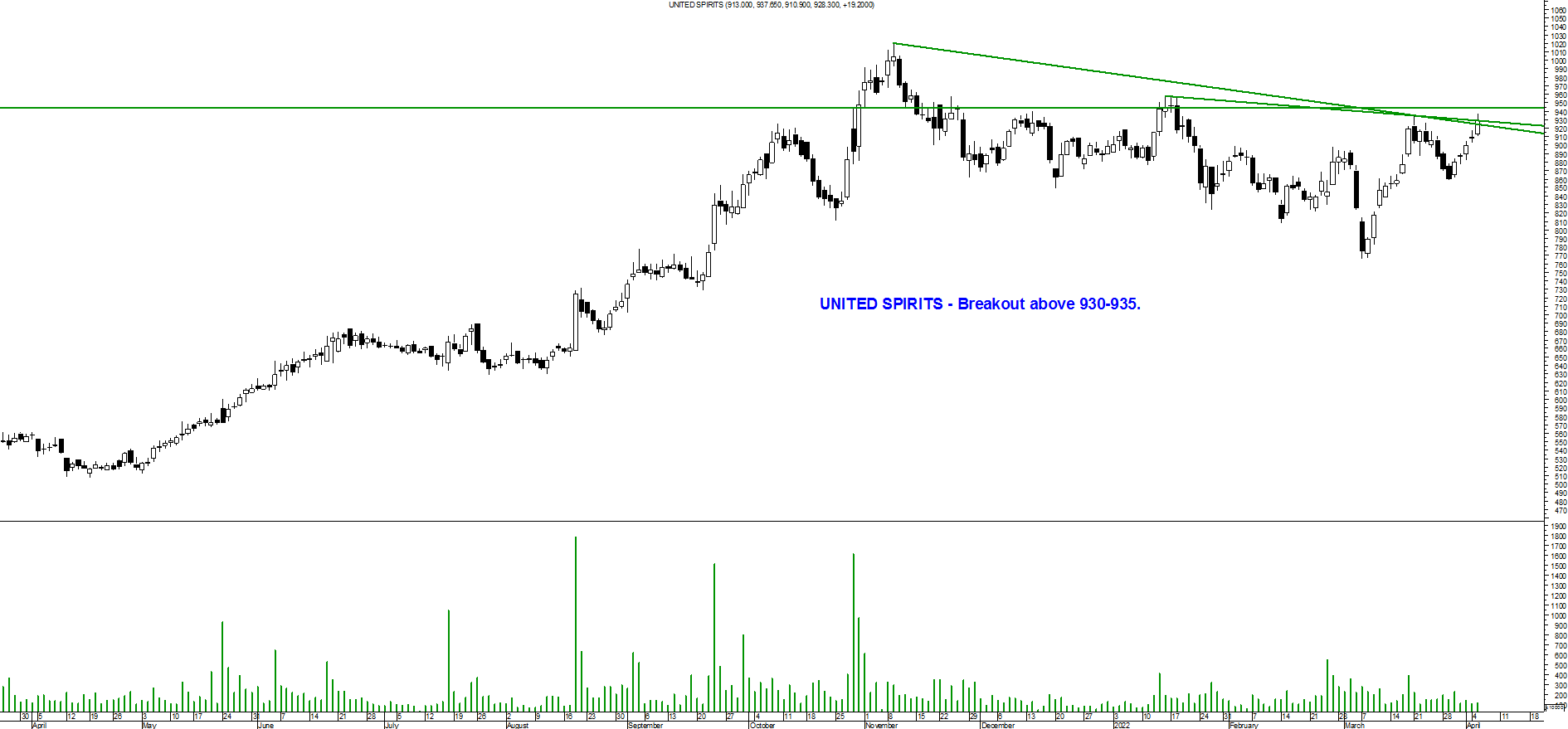 LT Foods – Can it breakout above the 80-85 resistance. Good Volumes. Also strong volume action in KRBL Chamanlal. Sector to keep on radar.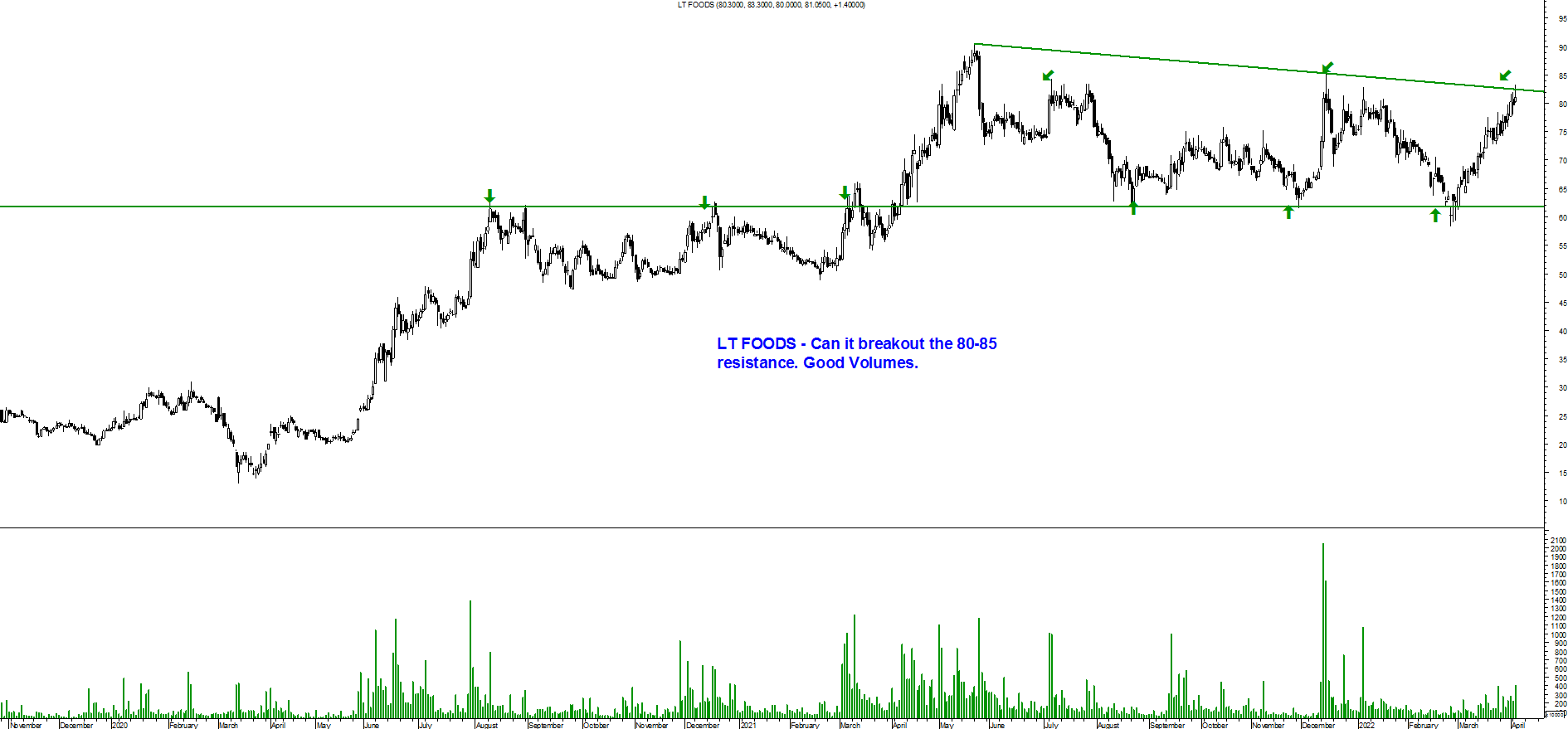 NESCO Limited –
Disclosure ( recommended at 545 in Technical Traders Club recently )
A good open up theme bet which has broken out with volumes.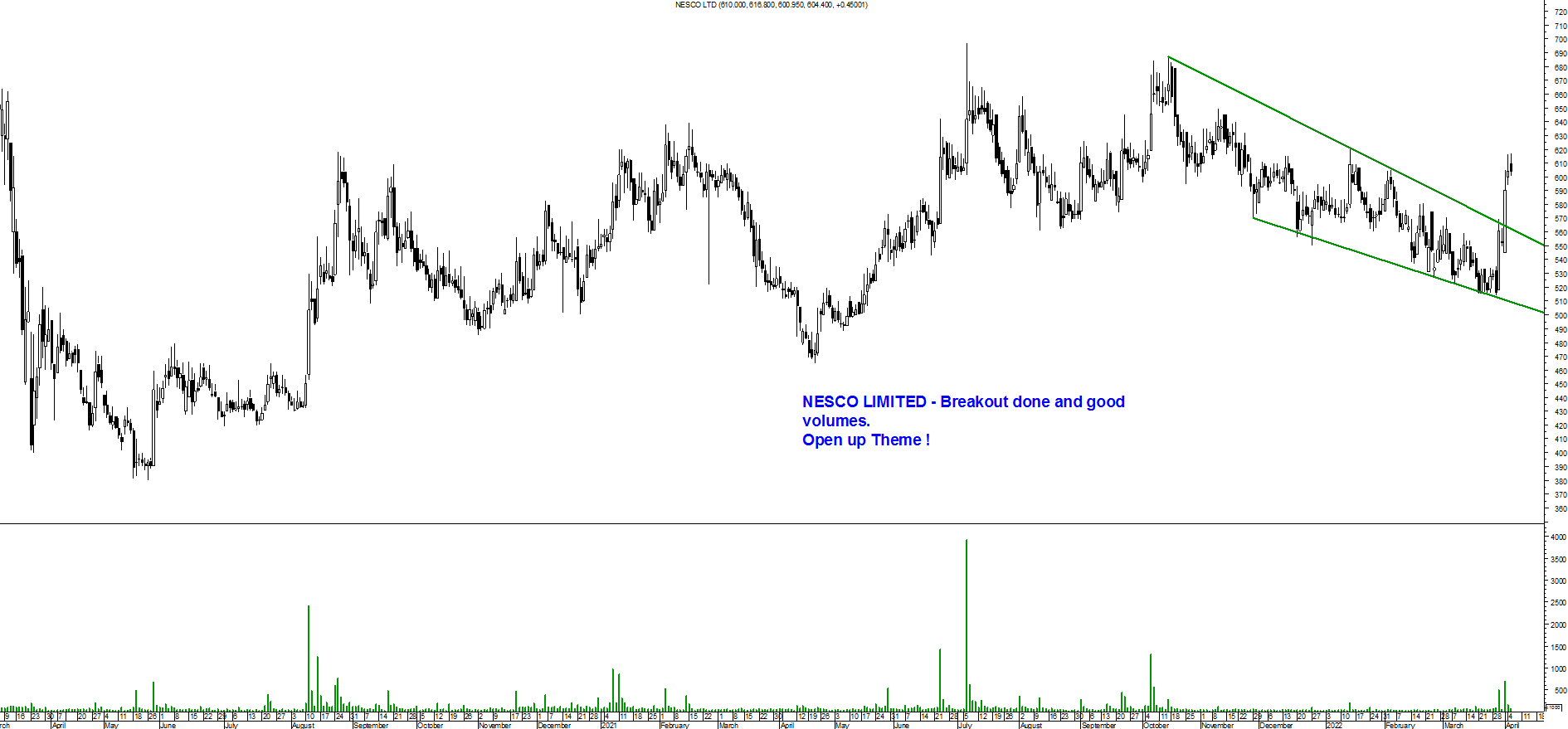 Planning a TECHNICAL ANALYSIS TRAINING SESSION in MUMBAI in end of April or May. If interested pls mail nooreshtech@analyseindia.com
Link to everthing that we do
https://nooreshtech.aweb.page/Links
INSIDER TRADING REPORT FOR MARCH 2022 is out.
Subscription details:
Via Email - Get monthly report in your mailbox
Monthly - Rs 599/- https://imjo.in/4DPbMz (1 Report)
Quarterly - Rs 1499/- https://imjo.in/Mzmtdt (3 Reports)
Yearly - Rs 4999/- https://imjo.in/JtdFVs (12 Reports)
Via Application - Get monthly report on our application (Easy to notify on mobile app)
Yearly - Rs 4999/- https://bit.ly/3ESnfU5 (12 Reports)
Download Our App
Android - Search - NooreshTech
https://gbolton.page.link/Ng1y
iOS - Search - MyInstitute
https://apps.apple.com/in/app/myinstitute/id1472483563…
Org code - "bvuod"
We also have a Smallcase based on Insider Trading - Top 10 Insider Trading
https://nooreshtech.smallcase.com/smallcase/NOMNM_0003
Top 10 Insider Trading actively tracks Open Market Buying and Selling by Promoters and comes out with Interesting Stocks worth Investing based on Insider Trading
We have launched it since 11th Aug 2021 since which the returns are as below
Top 10 Insider Trading Smallcase = 43.69%
BSE Smallcap Index = 7.54%