I had recently made a 30 min presentation in the Flame Investment Lab - Alumni Meet at Flame Univesity - Pune this weekend.
The presentation talks about how Nifty and benchmark indices have changed in last 8 years as well as since the inception in 1996 and can the Nifty today be compared to the past.
A pictoral representation of the Paradox would be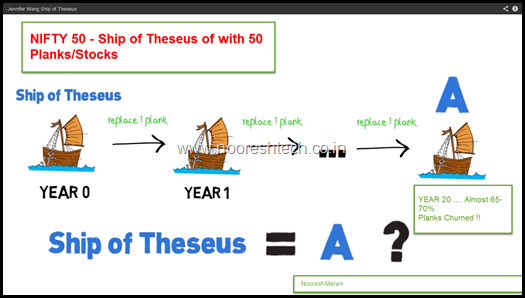 Source Image -
The presentation can be downloaded from here - Would like your comments/suggestions on the same.
It can also be seen on slideshare here
Will be working more on further data points and update the presentation going ahead.