For all those who did send in an email to register for the webinar on 8 May must have received an e-mail invite to attend the class after which you need to do the following steps.
For those who have not sent an email to analyseindia@gmail.com can use the below link to join the class
Use the link below to attend the class as well as send it across to your friends.
Can put this as your facebook status, yahoo messenger etc.
https://www.wiziq.com/online-class/523922-analyse-india 
Those who have any queries in the process speak to Asif 09833666151 and Kazim 09821237002
We would be discussing Magic of Technical Analysis as well as sharing some interesting Stock Ideas and Investments.
1) Go to the invite link and register on www.wiziq.com
Put in your mobile no so that you get the verification code.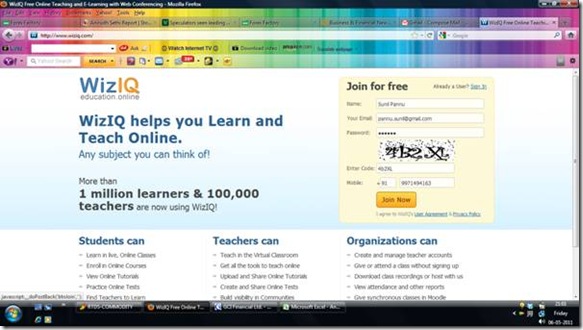 2) Put in the Verification code you get on your mobile no
3) Registered on Wiziq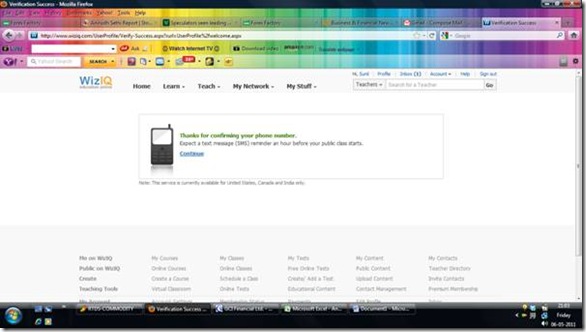 4) Go to home and your upcoming classes