In our recent report Technical Trades – January had recommended Gayatri Projects at 62-64 with a target price of 75-80. The stock is now trading at 70 levels today.
Still looks interesting for a speculative trader with a stoploss of 63. We do expect a target of 80 in short term. Some part of the holding can be kept for long term. The stock has potential to be a multibagger if all goes well.
This is the chart as sent in the report.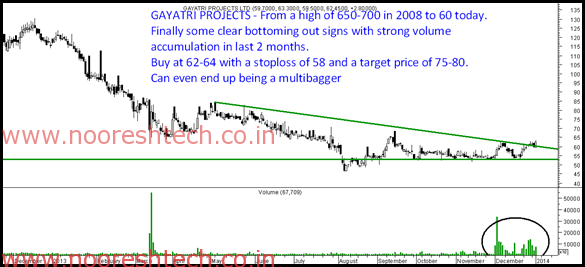 This is the chart post todays move.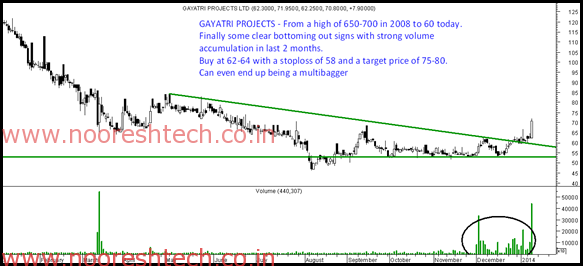 There was a miss also like Prism Cements which did not work out. Luckily the stock traded around 28.5 on advised date and a small stoploss of 27.5 got triggered.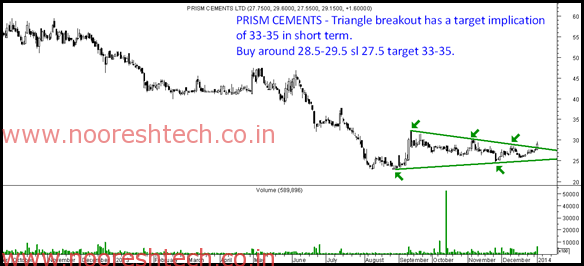 For now the Technical Trades – January report is closed. But we may soon come out with another report in coming weeks.
TECHNICAL ANALYSIS TRAINING MUMBAI – January 11-12
For more details mail to nooreshtech@analyseindia.com or call 09819225396 Nooresh ( after market hours )
Thanks and Regards,
Nooresh Merani
Twitter – https://twitter.com/nooreshtech
Facebook – https://www.facebook.com/nooreshtech