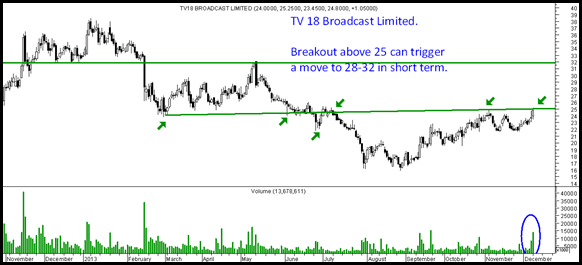 TV 18
-> 25 has been a critical level for the stock for past couple of attempts as well as it was a support previously.
-> The stock has seen good volumes over the past two sessions indicating accumulation or interest.
-> A sustaining move above 25 gives an upside of 28-32 in short term. Stoplosses to be strictly placed at 23.
Disclosure: Recommended to clients at 24 and also on CNBC Bulls Eye
Thanks and Regards,
Nooresh Merani
Twitter – https://twitter.com/nooreshtech
Facebook – https://www.facebook.com/nooreshtech
Book Recommendation