A few days back had ran a little poll on Where Nifty would be in next 6 months. You can still fill up the poll here https://nooreshtech.co.in/2013/11/nifty-su-lage-che.html
Although the response was not that great with only 150-200 people putting up their views. Maybe because we had the e-mail id / name  to be filled.
Let us look at the results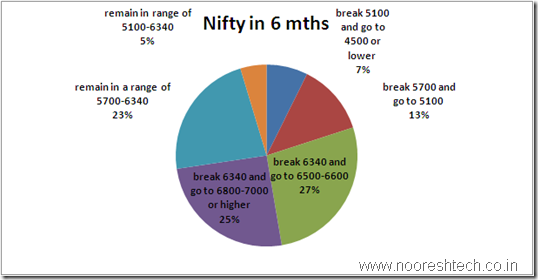 More than 50% of the people believe Nifty will make new highs.
Only 7% believe we may break 5100.
23% believe we will be stuck in the range of 5700-6340.
Lets see how it goes. For me its better to be stock specific and remain alert / flexible.
Thanks and Regards,
Nooresh Merani
Twitter – https://twitter.com/nooreshtech
Facebook – https://www.facebook.com/nooreshtech