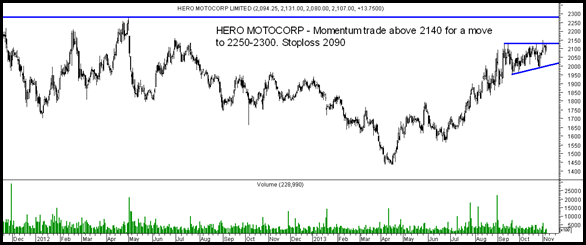 After a couple of failed attempts the stock seems to be headed for a strong breakout in coming days.
Can see a quick move to 2250-2300.
TECHNICAL ANALYSIS TRAINING MUMBAI
NOVEMBER 16-17
Details of the course content on more given https://nooreshtech.co.in/technical-analysis-training 
To register for the course mail to nooreshtech@analyseindia.com or call me on 09819225396 ( after market hours )
Online Payment
https://www.instamojo.com/noooreshtech/technical-analysis-training-mumbai/ 
Book Recommendation --
This is a must read book for all traders and investors. You can like it or hate it but got to read it.
( This is a flipkart affiliate link and a small percentage does go to me on sale )
Thanks and Regards,
Nooresh Merani
Twitter – https://twitter.com/nooreshtech
Facebook – https://www.facebook.com/nooreshtech