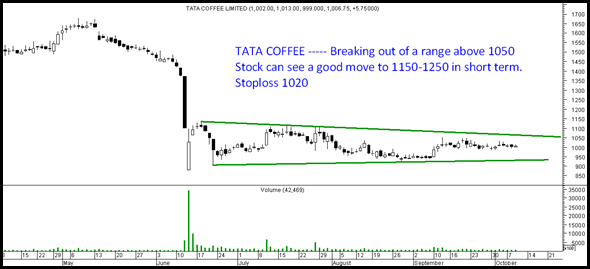 After a big fall some months back the stock has been consolidating for 3-4 months.
A move above 1050 today confirms a range breakout with upsides to 1150-1250 in the short term.
Decent volumes also today.
Disclosure: Recommended as a day trade and short term idea at 1050 to clients.