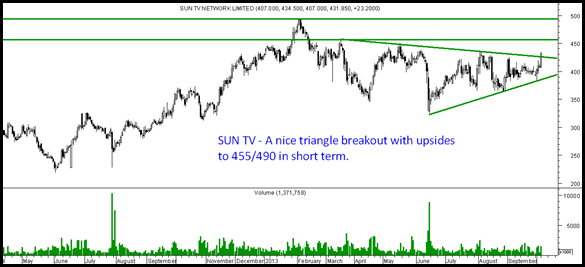 SUN TV – A nice symmetrical triangle breakout today with decent volumes. Would have preferred much more volumes with such a move.
Was range bound for quite some time. Can expect a quick move to 455/490. Stoplosses now at 410.
Disclosure: Recommended as a short term pick and btst at 420 levels. Also will be mentioning the same on Bulls Eye program on CNBC.