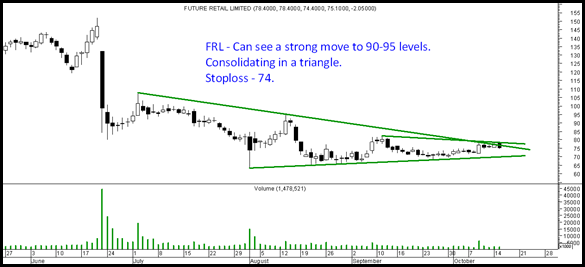 FRL  ( Earlier Pantaloon )– The stock has been in a sideways to downtrend for quite a few months now. Last 3-4 sessions we are seeing good volumes and the stock testing the trendline resistance levels.
Expect the stock to see a sharp move to 90-95 in coming days possibly.
Stoploss is a bit deep at 74 so accordingly one needs to allocate as per risk.
Disclosure: Recommended a long at 76-77 few days back.