ABB – A nice flag breakout can do a quick move to 600-640. Stops at 545-550.
Disclosure: Recommended to clients on friday at 555-560.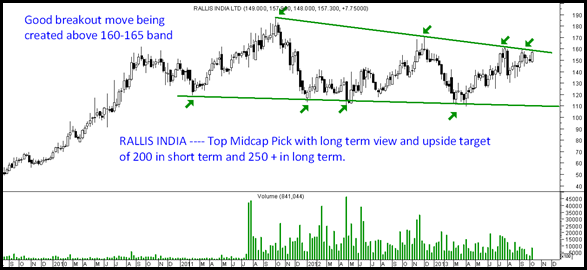 RALLIS INDIA :
The stock is breaking out of a 3 year pattern and can now notch new 3 year highs. Investors can accumulate the stock on all declines.
Disclosure:
In the last 2-3 months the investment focus has been on Agri stocks. We recently booked out of VST Tillers and shifted totally to Rallis India.
The stock has also been recommended as a short term pick at 155 odd levels.