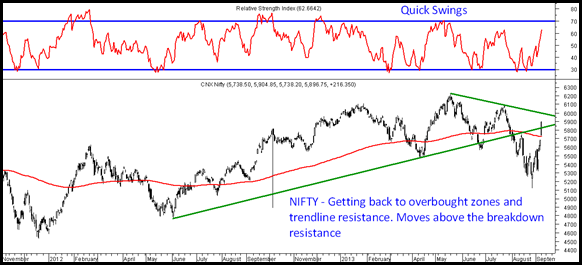 In the last few days we have been pretty much caught in a trapped position. Initiating pre-emptive shorts expecting the trendline breakdown levels to be difficult to cross.
Nifty has zoomed beyond those levels and if it does 5980-6020 it could be touching the falling trendline.
Over the last 3 months what has been surprising is how markets have swung from oversold to overbought levels in quick time ( less than a month at times )
Although sustaining 5900-6000 can be a technical trend change as per simple price levels but the move in index is yet again not secular and some stocks and pullback in Bank Nifty has led to the rise. Also there is no major move in broader markets indicating short covering in index rather than genuine buying.
The Nifty is now getting close to RSI 65-70 where it has topped out in last 2 tops. Will we do the same again ? or create a new breakout ?
Above are difficult questions to answer.
But one of the questions a trader can ask when in a bad position. For now the question for Nifty would be – If you had no positions would you go long at current prices ? The answer is Nope and in that case the only time to get out of shorts would be when this answer becomes a yes.
How do we go about hedging the current position. The best hedge is always to keep the position under leveraged. So not adding further shorts and looking at stock specific longs is a better strategy. With high volatilities buying OTM puts is more expensive.
So for now looking at 5980-6020 as review point for shorts and keep looking for stock specific long trades to hedge the Nifty shorts from untoward risk and not increasing the position and avoid over leverage.
Some midcap stocks keeping a watch on :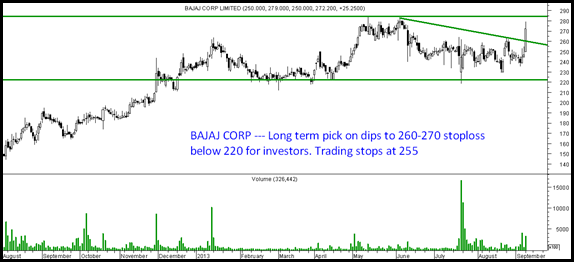 Bajaj Corp --- A strong FMCG co which has given a breakout with decent volumes. Disclosure ( Investment pick as advised to clients from 230-260 )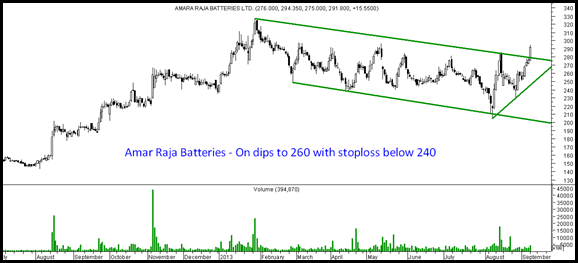 Amar Raja Batteries --- Nice breakout but volumes not encouraging but will look in to dips at 260-270.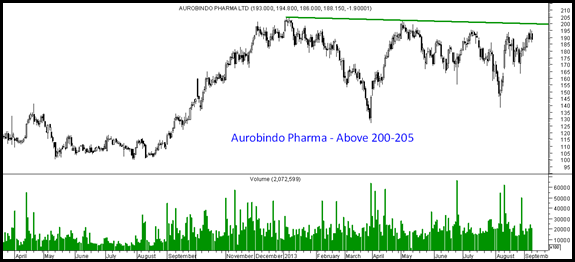 Aurobindo Pharma --- A huge cup and handle over daily and monthly charts but breakout point at 200-205.