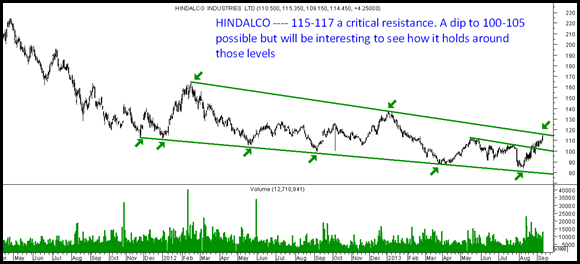 HINDALCO
An interesting triangle formation going on in the above chart.
Stock has touched a critical resistance at 115-117.
A dip to 100-105 seems possible.
It will be interesting to see how it holds around 100-105. The volumes this time does not indicate that it could head towards the lower band of 80.
After a dip if it crosses 115-117 then it could become an interesting trade.