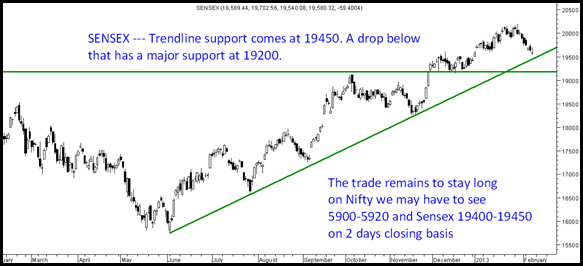 Sensex trendline support comes at 19450 and Nifty comes around 5920.
We may continue to remain long with 2 days closing below these levels. Traders looking for momentum should re-enter Nifty on sustaining 5970. A quick trade has been stopped out. Positional traders may keep a stop at 5840-5860.
Look for stock specific buying opportunities -
Index stocks to buy – Reliance Inds, BPCL, HDFC look interesting. Even BOB
Next supports do come at 5840 and 19200.
Best Regards,
Nooresh