We are seeing the darlngs of 2006-2007 and most hated stocks of 2008-2012 to be making a major come back.
The two stocks which have confirmed such breakouts are Indiabulls Financial Services and Reliance Capital.
Both can surprise with 20% upside. But with the volatility one may need deeper stoplosses.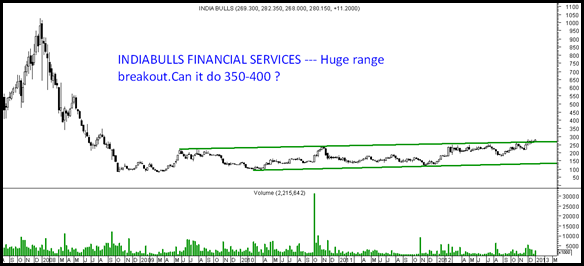 Indiabulls breaking out of a 2-3 yr channel. An optimistic target could even be a double from here but one can keep a conservative target of 400.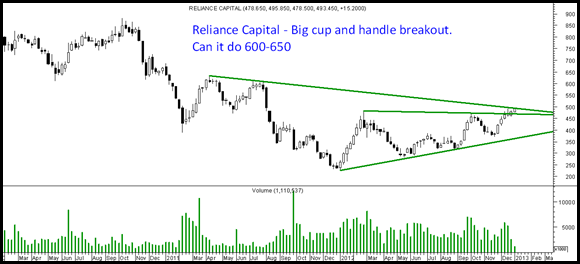 Reliance Capital has also confirmed a cup and handle breakout which gives us a minimum target of 600-650.
Do note that both the stocks are high beta and may need deeper stoplosses and bigger targets. So do your risk management.
If you would like to subscribe to our services do look at our advisory plans on this link –www.analyseindia.com
TECHNICAL ANALYSIS TRAINING SESSIONS planned for Delhi/Bangalore and Mumbai in month of January and Mid Feb.
Do register yourselves as we dont take more than 10-14 participants in one session.
For more details call Nooresh 09819225396 or ankit 09899899989