Hi,
Of late have been tweeting a bit about my views on the indices, stocks and a lot of things.
You can follow me on https://twitter.com/nooreshtech
Just a tweet below when we were at July lows.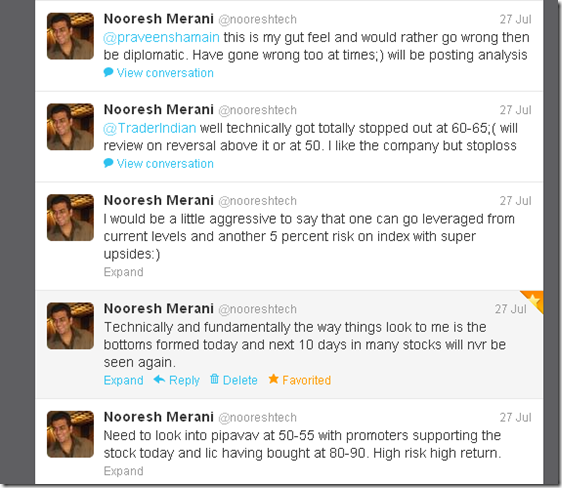 .
Also for all those who have not seen this detailed presentation
https://nooreshtech.co.in/2012/08/analyse-india-forget-the-past.html 
which clearly discussed the current flash move way back in August 2nd week. We still believe this is just the start of the move. If you would like to participate in some good trades do look at our advisory services on www.analyseindia.com and for people interested in learning can join our technical analysis training programs.
Another nice report send to clients
https://nooreshtech.co.in/wp-content/uploads/2012/09/ThePowerofTrendlinesNiftyPositionalView1.pdf
Happy Investing,
Nooresh Merani