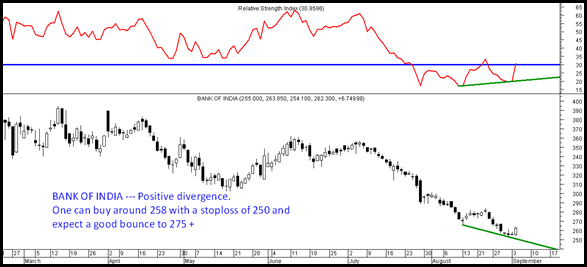 The stock has made new lows and dropped sharply from 350 to 250 in last 2-3 months. Highly oversold but continued to fall further but last two bottoms show a clear positive divergence on RSI. One can buy around 258 with a stoploss of 250 and upside target of 275 ++ .
As the trend is down the bounce backs will continue to see resistance at higher levels.
Keep strict stoplosses as its a bounce back trade.
Technical Analysis Training Session Mumbai September 2nd week. For More details mail to analyseindia@analyseindia.com with your contact details or call Nooresh 09819225396
Happy Investing,
Nooresh Merani