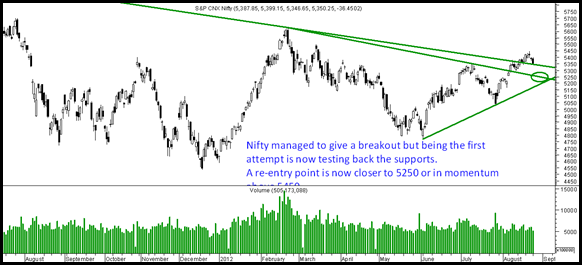 Nifty did give the first hint of a breakout leading to a lot of people jumping into it. Given the fact we are not yet in a bull market like 2006-2007 its difficult for breakout moves to continue so a dip back to 5250 will be a risk-reward entry point.
Although a momentum point would be on crossing 5450 next time till then we can expect sluggish moves in coming days.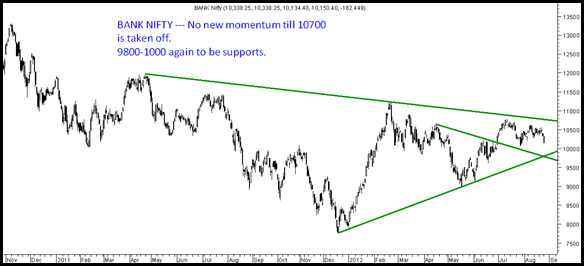 Bank Nifty continues to underperform and is one of the main reasons the breakout could not continue on Nifty.
The drift can again test the support zones of 9800-1000. A new momentum can only be seen post a move above 10700.
Risk-rewards bet can be taken in 9800-9900 band if comes.
Overall maintain the bullish stance with buy on sharp declines or go stock specific. Will review the medium to long term stance if we break 5000-5100 or 5450 in next couple of weeks.
Happy Investing,
Nooresh Merani