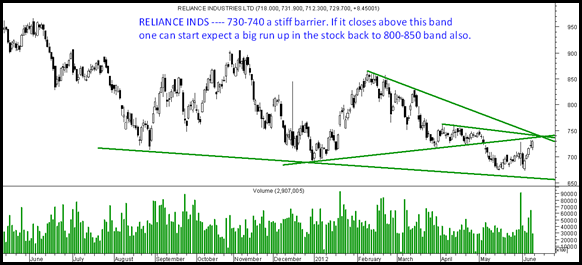 Reliance Inds --- The stock is now closing in on a stiff resistance of 730-740 which has quite a long trend lines in the band.
The volumes have been picking up slowly which is a good indication but we need some really strong price action.
I continue to have an avoid bias for now as the stock has been a bad performer and gives no major moves and have seen a lot of trailing stoploss hits in this stock. Continuing to hold 680-700 band for 3-4 times makes the current move interesting.
Will again try the luck if it closes above 740 comfortably.
Happy Investing,
Nooresh Merani