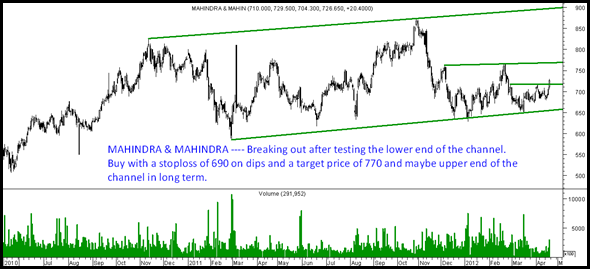 MAHINDRA & MAHINDRA ---- Breaking out after testing the lower end of the channel.
Buy with a stoploss of 690 on dips and a target price of 770 and maybe upper end of the
channel in long term.
We will be closing the ANALYSE WEALTHWYSE plan by end of April and have started shopping in the markets in conservative picks.