Jaiprakash Associates --- Initiated a buy 83-84 with a stoploss of 80 and a target of 92-95 in short term and 105 in medium term.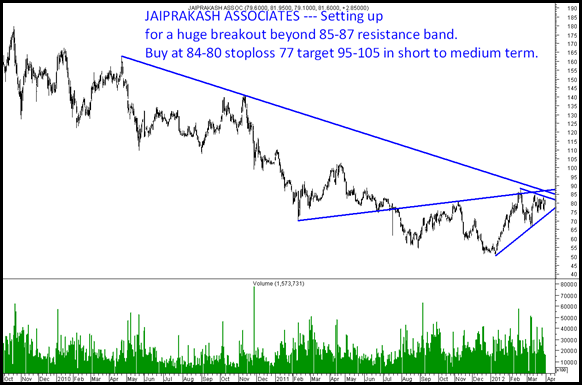 Sintex Inds --- This is one of the favorites with a long term view. Have a buy in our model portfolio at 80 levels with long term view. In the short term it seems like a breakout and one can buy with a stoploss if closes below 83-84 and a move to 91-100 in short term.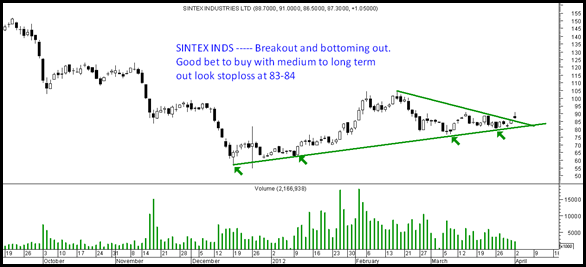 City Union Bank --- The stock has been in band of 40-50 for a very long time now. Watchout for a move beyond 50 to see a huge move with a small pause at 53-55.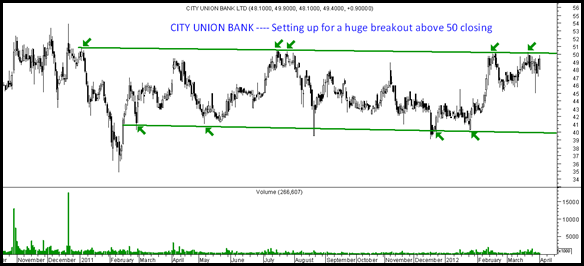 PTC India Financial Services --- The stock is on radar of shrewd investors and has been on our trading radar at 11 and 14-15. Recently added more positions at 15-16. Sustained closing above 17 will give a quick move to 20.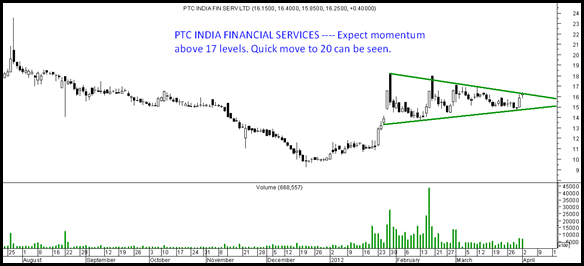 PTC India ---- The stock is on verge of a huge trend change though reversal signals came earlier. Huge price and volume breakout with positive news one can expect the stock to head up to 80-100 in the long term. Buy on dips. recently initiated a buy around 60.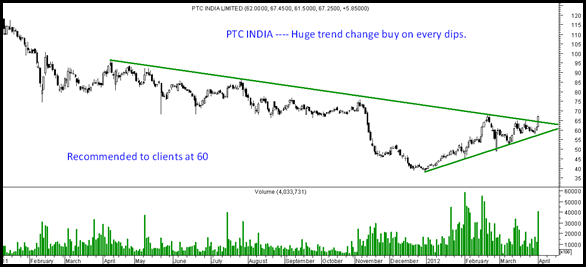 Happy Investing,
Nooresh Merani