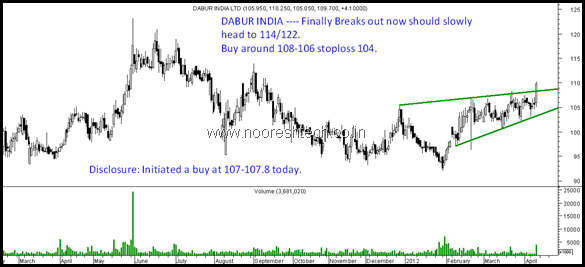 This is the only FMCG stock which has not performed and have been waiting since quite some time to see a nice volume tick with price movement.
Today we got one which indicates that every dip till 106 can be bought with a small stoploss.
Target Price 114/122. As its FMCG so low beta stock so one can keep small stoplosses and big targets.
Disclosure: Have initiated a buy at 107-107.8 today. Will be recommending the same on CNBC too.
Regards,
Nooresh